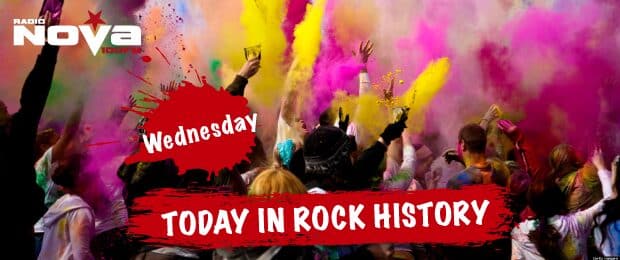 It's important to know your rock history, here at Radio NOVA we bring you ten rock stories from the sixties, seventies, eighties, nineties and the noughties.
On this day in rock history: February 25th.
1961: The first annual 'Elvis Presley Day' takes place in Memphis , Tennessee.
1963: Vee-Jay Records releases the Beatles single 'Please Please Me', it flops in America.
1965: The Rolling Stones played the track 'The Last Time' on ITV's variety show 'Ready! Steady! Go!'
1972: Led Zeppelin's tour of Australia and New Zealand continued, the band performed for 25,000 fans in Auckland. At the time it was the biggest selling concert in New Zealand.
1977: English rockers The Jam signed a record deal with Polydor Records for approximately €8,800.
1981: At the Grammy Awards, 'Best Rock Performance' went to Bob Seger, while Pat Benatar won 'Best Female Performance.'
1984: Van Halen released their smash hit 'Jump', it went to number one on the Billboard Singles Chart.
1985: U2 kicked off their first proper tour of North America playing their first show in Dallas, Texas.
1998: Bob Dylan won three categories at the 40th annual Grammy Awards, 'Best Album' and 'Best Contemporary Folk Album' for Time Out Of Mind and he took 'Best Male Rock Vocal Performance'.
2004: The Rolling Stones beat Bruce Springsteen and The Eagles to top 'Music's Rich List'. The band's 'Forty Licks' tour brought in an estimated €99 million.