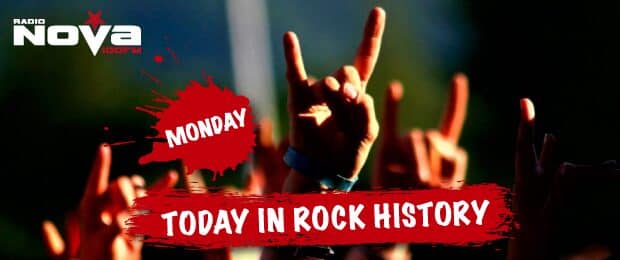 It's important to know your rock history, here at Radio NOVA we bring you ten rock stories from the sixties, seventies, eighties, nineties and the noughties.
On this day in rock history: January 19th.
1963: The Beatles made their debut on British television, performing the song 'Please Please Me'.
1967: The Monkees achieved their first and only number one on the UK singles chart with their track 'I'm A Believer'.
1967: The fab four began working on the track 'A Day in the Life', the final song on the Beatles' Sgt. Pepper's Lonely Hearts Club Band album.
1971: During the Charles Manson murder trial, prosecutors played the Beatles' 'Helter Skelter' from the White Album. It was rumoured that the track influenced Manson's followers to murder actress Sharon Tate.
1974: Fans caused a nine-mile-long traffic jam trying to get to a Bob Dylan concert in Miami.
1978: Sex Pistol's frontman Johnny Rotten was sacked by the band for "not being weird enough anymore."
1980: Pink Floyd released The Wall album, it went straight to number one and stayed there for 15 weeks. The Wall sold more than 23 million copies in America.
1988: Music manager Doc McGhee was found guilty of attempting to import 40,000 pounds of marijuana into America. McGhee managed Bon Jovi & Motley Crue, he got a five-year suspended sentence and was fined $15,000.
1993: Fleetwood Mac briefly reformed to play at Bill Clinton's inauguration at the White House.
1994: The Animals, The Band, Duane Eddy, The Grateful Dead, Elton John, John Lennon, Bob Marley, and Rod Stewart are all inducted into the Rock and Roll Hall of Fame.