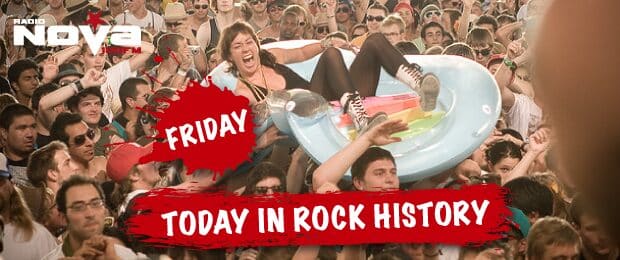 It's important to know your rock history, here at Radio NOVA we bring you rock stories from the sixties, seventies, eighties, nineties and the noughties.
On this day in rock history: March 27th.
1965: The Supremes went to number one in the singles chart with 'Stop! In The Name Of Love.'
1966: While messing around on a scrambler motorcycle, Roy Orbison crashed his and fractured his foot.
1967: Paul McCartney and John Lennon won the Ivor Novello award.
1971: Brewer & Shilpey's track 'One Toke Over The Line' was banned on the radio because of the song's references to marijuana.
1971: Bruce Springsteen opend for the Allman Brothers Band in New Jersey.
1973: The Grateful Dead frontman Jerry Garcia was caught with LSD and cocaine in his car.
1973: According to Rolling Stone, Carlos Santana changed his name to 'Devadip', which translates as "The lamp of the light of the Supreme."
1984: Metallica perform for the first time in the UK, playing at London's Marquee.