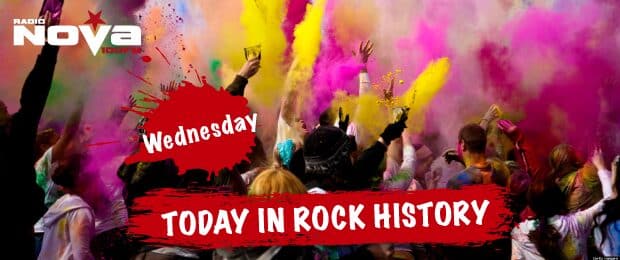 It's important to know your rock history, here at Radio NOVA we bring you ten rock stories from the sixties, seventies, eighties, nineties and the noughties.
On this day in rock history: November 19th.
1960: While in Los Angeles, Elvis Presley suffers a bit of road rage, pulling a gun on a group of passengers in another car who had supposedly insulted him.
1973: Led Zeppelin begin recording the demos for their new album, Physical Graffiti , including a new song entitled "Driving To Kashmir."
1979: Chuck Berry was released from prison after serving a four-month sentence for tax evasion.
1991: Paul McCartney's first classical piece, 'Liverpool Oratorio', is performed in America for the first time at New York's Carnegie Hall.
1994: Crosby Stills & Nash member David Crosby had a successful liver transplant operation at Dumont-UCLA in Los Angeles. Crosby's liver was deteriorated from extensive alcohol and drug abuse, as well as hepatitis-C.
1997: Johnny Cash is admitted to Nashville's Baptist Hospital after coming down with double pneumonia.
2001: Mick Jagger released his new solo album 'Goddess In The Doorway'. First day sales stood at 954 copies.
2001: Scott Weiland lead singer with The Stone Temple Pilots was arrested after allegedly fighting with his wife at the Hard Rock hotel in Las Vegas. Weiland was booked on one count of domestic battery and was released 12 hours later.
2002: While greeting fans from a fifth-floor hotel balcony in Berlin, Michael Jackson shocks the world by dangling his newborn son Prince Michael II over the side of the railing.
2006: The ill-fated Bob Dylan musical tribute 'The Times They Are A-Changin' closes on Broadway after a scant 28 showings.