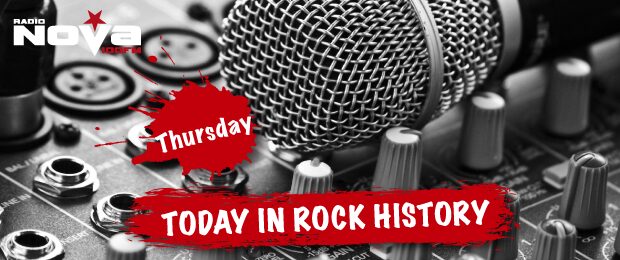 It's important to know your rock history, here at Radio NOVA we bring you ten rock stories from the sixties, seventies, eighties, nineties and the noughties.
On this day in rock history: November 27th.
1962: The Beatles recorded their first BBC radio session in London, they played 'Twist and Shout' and 'Love Me Do'.
1964: Mick Jagger is fined 16 pounds for driving offenses in Totenhall, England. His solicitor told the court: "The Duke of Marlborough had longer hair than my client and he won some famous battles. His hair was powdered, I think because of fleas. My client has no fleas."
1965: Author Ken Kesey and his band of "Merry Pranksters" hold the first "Electric Kool-Aid Acid Test" in San Francisco.
1969: During a North American tour The Rolling Stones played the first of four shows at Madison Square Garden in New York City. The group played to 55,000 fans over the four nights grossing over $100,000.
1970: George Harrison released All Things Must Pass. The triple album included a number of songs from the Beatles' unused sessions. It was certified 6x Platinum by the RIAA, making it the best selling album by a solo Beatle.
1970: Black Sabbath, Cactus and Steel Mill, (featuring Bruce Springsteen) all appeared at the Sunshine In, Asbury Park in New Jersey. All three acts played two shows, tickets cost $5.00
1981: The British Phonographic industry placed advertisements in the press claiming that 'home taping was wiping out music'. The Boomtown Rats, 10cc, Elton John and Cliff Richard all backed the campaign.
1995: The Beatles' Anthology I sets a first-week sales record of 1.2 million copies.
2003: Figures released by The Rolling Stones showed that the band had grossed £175m from their 2002 '40 Licks World Tour.' The report also showed they had made over $1billion from 1989-2002 from royalties, album sales and tour revenue.
2005: Tony Meehan drummer with The Shadows died aged 62 from head injuries sustained in a fall at his London flat in Maida Vale.