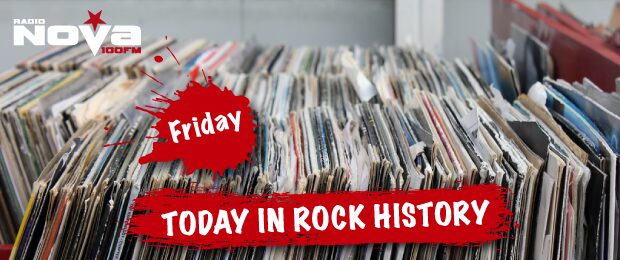 It's important to know your rock history, here at Radio NOVA we bring you ten rock stories from the sixties, seventies, eighties, nineties and the noughties.
On this day in rock history: October 10th.
1968: Jefferson Airplane's singer Grace Slick, sings the track 'Crown of Creation' on US television, after her performance she gives the 'black power salute'.
1970: Black Sabbath were at number 1 on the UK chart with their second album Paranoid.
1970: The first issue of Sounds the British music paper was published. It was intended to be a weekly rival to titles such as Melody Maker and New Musical Express and was well known initially for giving away posters in the centre of the paper. Sounds closed on April 6, 1991.
1973: John Lennon meets with legendary producer Phil Spector in New York to begin work on an album of oldies covers entitled Rock 'n' Roll.
1978: Joe Perry and Steven Tyler from Aerosmith sustained injuries during a concert in Philadelphia, when a cherry bomb was thrown onto the stage.
1979: The Rose, starring Bette Midler as a self-destructive 1960s rock star, inspired by Janis Joplin, premiered in Los Angeles. The film was nominated for four Academy Awards.
1980: The funeral took place of Led Zeppelin's drummer John Bonham. Bonham was found dead at guitarists Jimmy Page's house of what was described as asphyxiation, after drinking 40 vodka shots.
1987: Wanda Nicholls accuses David Bowie of rape, saying the singer had bitten her on the legs and back. Bowie dismissed the alleged incident, claiming Nicholls was 'publicity seeking.'
1992: R.E.M. score their second number 1 album with Automatic For The People, featuring the singles 'Drive', 'Everybody Hurts', and  'Man On The Moon.'
2002: Twelve protesters dressed as monkeys picketed outside the north Wales holiday home of singer Ian Brown. The demonstrators said Brown was selling his house for an inflated price, that locals couldn't afford. The monkey costumes worn by the protesters, referred to the name of Brown's recent solo album 'Unfinished Monkey Business.'