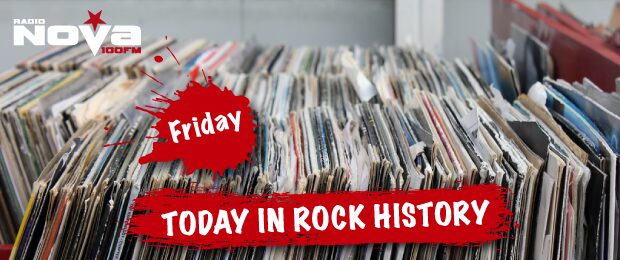 It's important to know your rock history, here at Radio NOVA we bring you ten rock stories from the sixties, seventies, eighties, nineties and the noughties.
On this day in rock history: October 17th.
1963: The Beatles record the first of their 'Christmas Records,' spoken word greetings sent out on vinyl to members of their fan club.
1967: Hair, the world's first hippie rock musical, makes its public debut at the New York Shakespeare Festival.
1970: The Jackson Five started a five-week run at number 1 on the US singles chart with 'I'll Be There'. The group's fourth number 1 of 1970, it made number 4 in the UK. Motown records claimed the group sold over 10 million records during this year.
1981: One man is killed and another injured in an attempted burglary of Rolling Stones ticket offices in Maryland.
1987: The Bee Gees became the only group to have a UK number 1 single in each of the three decades, (60's, 70's & 80's), when 'You Win Again' went to number 1 on the UK singles chart. The brothers fifth and last No.1.
1995: During an interview with The Observer magazine Noel Gallagher from Oasis said he wished Damon Albarn and Alex Cox of Blur would die from AIDS. He later retracted his statement.
1995: Sting's former accountant Keith Moore was sentenced to six years in jail after being found guilty of embezzling €7.6 million from the singer's 108 bank accounts.
1998: The Daily Star ran a story claiming that R.E.M. singer Michael Stipe had admitted that he was gay during an MTV interview shown in the US. Stipe was voicing his disgust at the killing of a young gay student in the US.
2004: Michael Jackson's long-time lawyer, Steve Cochran, left the star's defence team. Jackson who was fighting child abuse charges, said in a statement that the lawyer had taken a "temporary leave of absence" but would still "collaborate".
2009: Johnny Depp presented Keith Richards with the 'Rock Immortal' Award at the Greek Theatre in Los Angeles, California, as part of this years Scream Awards.