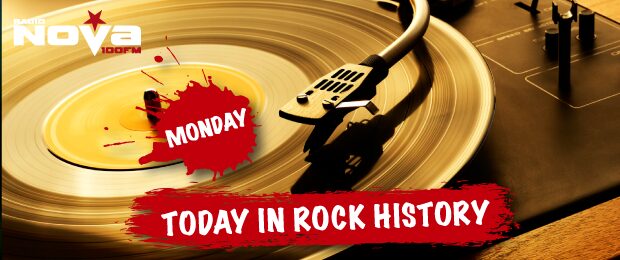 It's important to know your rock history, here at Radio NOVA we bring you ten rock stories from the sixties, seventies, eighties, nineties and the noughties.
On this day in rock history: October 6th.
1967: Jimi Hendrix performs on the BBC radio show Top Gear, with Stevie Wonder. Stevie played drums on the track 'Jammin' and a version of his own song 'I Was Made To Love Her.'
1978: Rolling Stones frontman Mick Jagger apologizes to Reverend Jesse Jackson after the civil-rights activist denounces the song 'Some Girls' as racist. Jagger refuses to change any of the lyrics.
1979: The Buzzcocks play at the Odeon Theatre in Edinburgh, supported by Joy Division, tickets were €4.00.
1979: Led Zeppelin's 'In Through The Out Door' was number 1 on the US album chart. Six versions of the cover were released, each depicting the same bar scene photographed from one of six different angles.
1984: David Bowie earns his sixth UK No.1 album with Tonight, featuring the single 'Blue Jean'.
1991: Michael Jackson gives Elizabeth Taylor away at her seventh wedding, held at Jackson's Neverland Ranch. Taylor married a construction worker named Larry Fortensky, whom she would divorce in 1997.
1998: Time Out name the top musicians from the past 30 years. 5th place was Marvin Gaye, 4th James Brown, 3rd Bob Marley, 2nd The Beatles and 1st place went to David Bowie.
2005: During the Rolling Stones' 'A Bigger Bang' tour, a concert was halted after police received a bomb threat. A 45-minute police search of the stage area found nothing unusual, and the band completed the show.
2007: Queen's 1975 hit 'Bohemian Rhapsody' was named the UK's best music video in a survey of music fans.
2010: A set of John Lennon's fingerprints were seized by the FBI from a memorabilia dealer who tried to sell them for a €80,000 minimum bid. The prints were originally taken at a New York police station in 1976 when Lennon applied for permanent US residency.