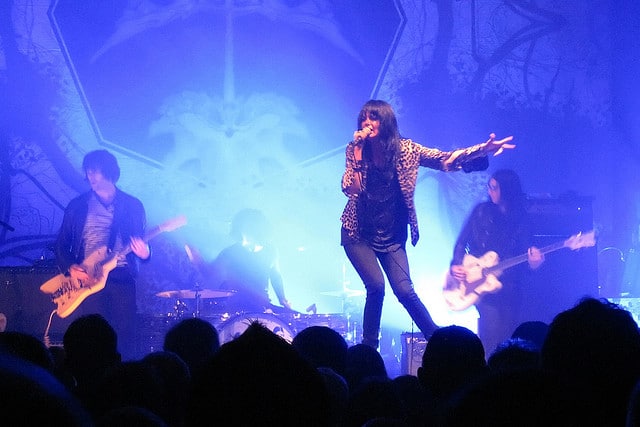 Supergroup The Dead Weather have released a video teaser for their latest single ' I Feel Love (Every Million Miles)'. The track is off their upcoming new album Dodge & Burn which comes out later this year.
The band, which consists of The Kills' Alison Mosshart, Jack White, Dean Fertita and Jack Lawrence, released their second album Sea Of Cowards in 2010, which followed on from their 2009 debut Horehound. 
Dead Weather have recently announced that their new album Dodge & Burn will be out this year and it will be released on September 25th. It is to be released on Jack White's own record label Third Man Records.
The full video for their new single 'I Feel Love (Every Million Miles)' is exclusively available for Tidal users. The song is also available to download for those who pre-order the new album.
The band previously released a number of one off tracks in the past few years, each of which will appear on the new album. These songs are 'Buzzkill(er)', 'It's Just Too Bad', 'Open Up (That's Enough)' and 'Rough Detective', all of which have been remastered for the new release.
You can check out the teaser trailer for The Dead Weather's new track 'I Feel Love (Every Million Miles)' down below.
Photo Credit: Rob Harris