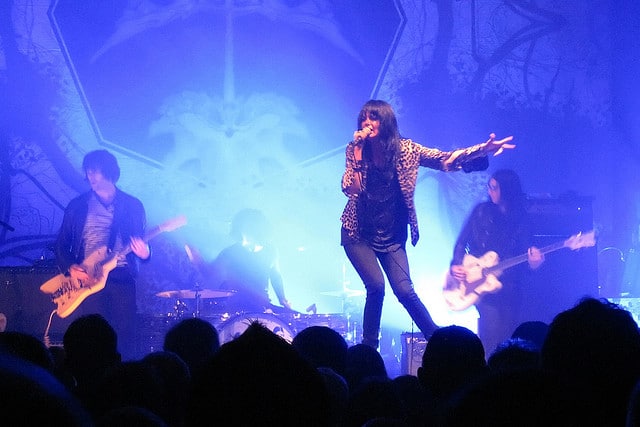 Supergroup The Dead Weather have released a video showing a performance of their new track 'Mile Markers'. The video highlights bassist Jack Lawrence as shows his bass technique for the song.
It follows on from the recent video of fellow Dead Weather member Jack White, as he showed his drum technique for their song 'Hangin From The Heavens'. White also showed off his custom Ludwig kit and his unique drum set up.
This time around Dead Weather bassist Jack Lawrence shows us his set up for his bass and showcases his synth bass pedal which gives it that distorted sound. Lawrence also showed the difference it makes as he plays the same riff with and without the effect on.
Then similar to the previous video, the rest of the band performed the song which in this case was 'Mile Markers' live in Jack White's Third Man Records studio. This new video series from the band shows each members various techniques, singer Alison Mosshart and guitarist Dean Fertita are the two that are left.
The Dead Weather recently performed on US television for the first time in 5 years as they appeared on The Late Show With Stephen Colbert. The band performed their lead single from the new album 'I Feel Love (Every Million Miles).
Photo Credit: Rob Harris