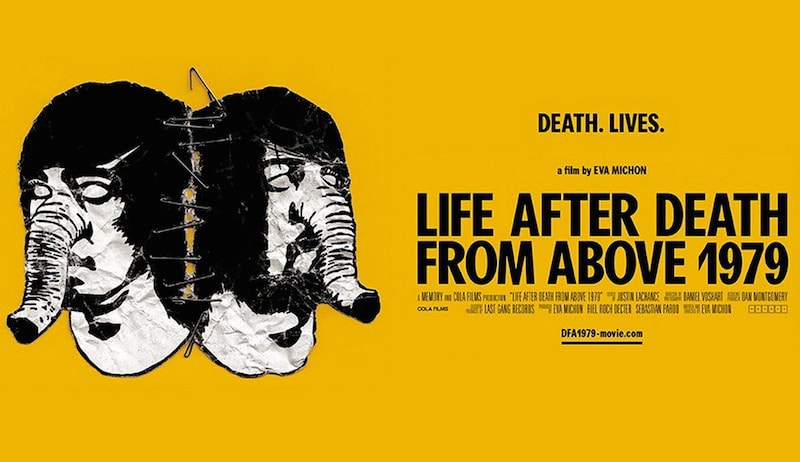 A new documentary chronicling the roller-coaster career of Death From Above 1979 is due for release next month.
The film titled 'Life After Death From Above 1979,' spans the groups' ten year career, and attempts to explain why the band broke up at the height of their powers.
The Canadian duo of Sebastien Grainger and Jesse F. Keeler, released their debut album ten years ago in 2004, but split up in 2006. Three years ago they announced their reunion, released their comeback second album The Physical World and premiered their explosive lead single 'Trainwreck 1979.'
The film features interviews with the band, countless live shows and backstage shenanigans, as well as cameos from Yeah Yeah Yeahs, French electronic music duo Justice, Canadian rock band Metric, and The Strokes.
'Life After Death From Above 1979' picks at the band's old wounds, discussing their split and subsequent return at Coachella in 2011. "We broke up because we stopped being friends essentially. We were on tour forever, and hated doing it and hated each other. We were constantly always killing ourselves."
Watch the trailer below.
'Life After Death From Above 1979' is due for release on October 7th, and will be available to watch through Vimeo On Demand.