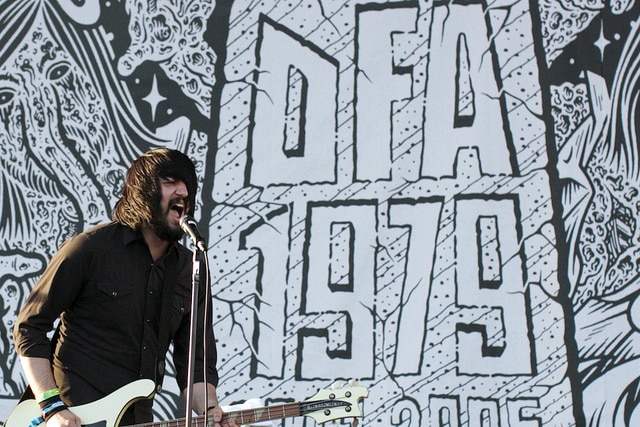 Death From Above 1979 & Eagles of Death Metal have announced a joint tour together. The tour will take place in Canada later this year in April.
The tour was announced today on Death From Above's website; drummer Sebastien Grainger addressed the fans saying "Canada, get ready for real rock-and-roll and wear your tuxedos." adding that "Eagles Of Death Metal are like peyote; You don't find them, they find you."
He then gave a lengthy description of what to expect on their new tour. Grianger began with "At first glance it may seem like this tour pairing is too funky to be true. However, when I gaze backwards in time, it seems that our fates are inextricably intertwined."
The Death From Above man then explained the two band's "feud" saying "It began back in 2005 on tour with Queens Of The Stone Age when EODM founding member, Joshua Homme, mentioned that he had a friend back home with a better mustache than ours (our band doesn't share ONE mustache, we had one each). That friend back home was Jesse Hughes."
He finished by saying "If all of this seems like a crazy reason to go on tour together, I think you're crazy. Canada, get ready for real rock-and-roll and wear your tuxedos."
Death From Above 1979 and Eagles of Death Metal will start their joint Canadian tour in Port Coquitlam on April 26th and finish up in Quebec on May 8th.
Photo Credit: Ryan Van Etten