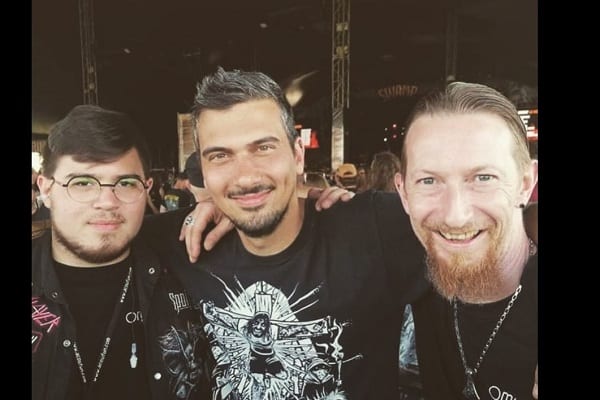 Death metal band Omicron will not change their name, despite the newly discoverd Covid-19 variant of the same name.
The variant has been a cause of concern from the World Health Organisation due to the lack of new information on its transmissibility as well as its likelihood to cause illness.
Here in Ireland, the Omicron variant has become a major cause for concern, with new restrictions recently announced for the hospitality and entertainment sector.
Tánaiste Leo Varadkar has hinted that these restrictions may even last beyond the scheduled end date of January 9.
"Nobody could predict that this could happen"
As the variant spread, the Death Metal band of the same name Omicron have refused to back down.
"Nobody could predict that this would happen and we hope that people will see that", they said.
They also added, "[Are] we planning to change our name? Hell no. We will not let a virus determine the way our concept should be perceived". 
Omicron felt "An extra responsibility"
Omicron had previously taken to Facebook to explain how they created their name. The Belgian group insisted that the fact that this Covid variant holds the same name as them is a coincidence.
They said that they pulled their name from the Omicron Galaxy system, and not the new variant.
"Having the same name as the new coronavirus variant feels like an extra responsibility we have to carry", they wrote.
"We are still going to tread carefully here because we do not want the world to think that we are thriving on other people's suffering". 
"We noticed the name Omicron is being mentioned a lot in the news lately and while we can't help it that the WHO decided to skip two letters to get to the letter omicron, we want to express again our support for all the victims, the people working in the medical sector and all the sacrifices everyone continuously makes to battle this virus. Stay safe everybody!"
Also for the record: our band name is based on the Omicron galaxy system and not on the current Omicron COVID strain".