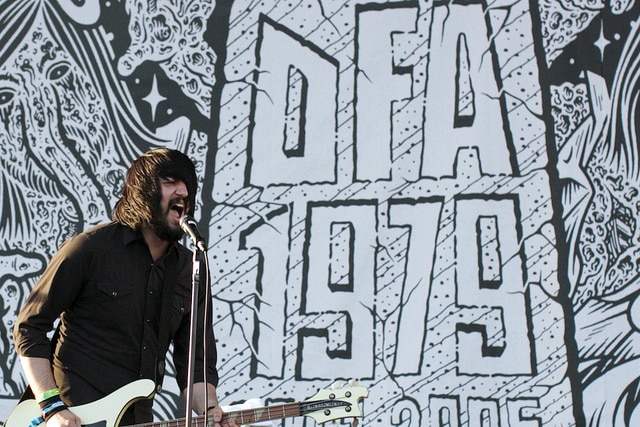 Canadian rock duo Death From Above 1979, have recently announced that they will be recording a new album at Jack White's Third Man Studios.
They will reportedly be recording a live album at White's studio in Nashville, Tennessee on July 16th. The band will arrive at Third Man Studios and record their live album straight to vinyl. Fans can win tickets to see them record live, from the Third Man Studio's website. A statement from the website described the experience as "ten years of lost time to recover a fresh perspective."
They're not the first band to record a live album at the studio with The Kills, Jenny Lewis and Mudhoney just some of the bands to have recorded there. Death From Above's last album was called The Physical World and was released back in 2014.
It was the band's first album since their break up back in 2006 which saw the band part ways for 5 years. In 2011 they played live shows again, eventually releasing their third album three years later.
The band will be playing a string of gigs over the summer months, with their biggest date being their spot at Glastonbury. They also announced that they will playing a gig in Brighton's Concorde 2, this month.
Photo Credit: Ryan Van Etten