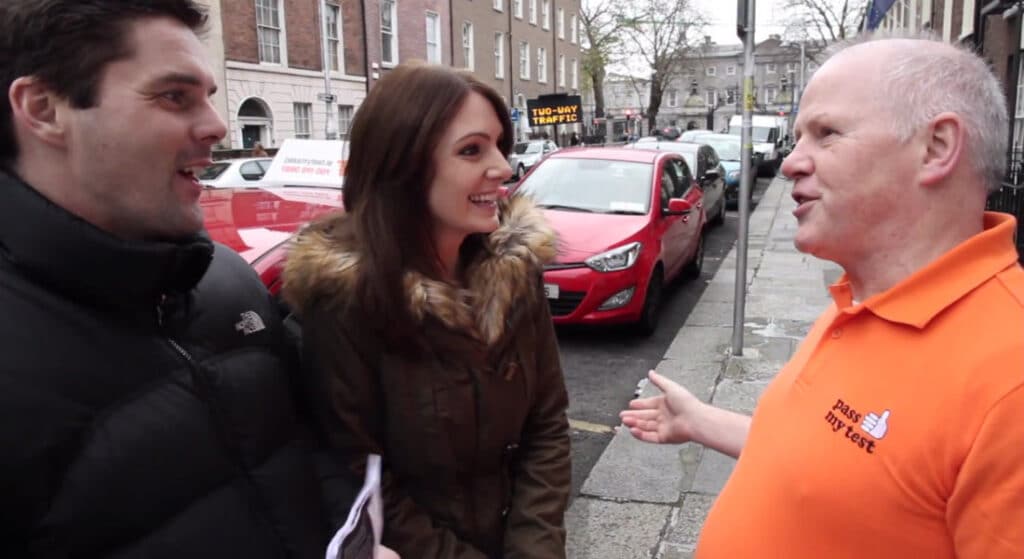 After yet another argument between our two breakfast show hosts, Dee and Marty on Morning Glory, another challenge was set.
Upon driving into work in the early hours of the morning, on Tuesday last, the pair had a tiff over who was the better driver.
The spat was of course, then brought up on air which led to Marty insisting that it was not necessary to use an indicator on a roundabout…
Anyway, after an influx of calls and texts from furious Morning Glory listeners insisting Marty be put off the road, the Morning Glory gang decided to set a brand new challenge;
A driving test.
With help from our friends over at passmytest.ie we were able to complete the challenge. Both Dee and Marty headed over to Molesworth Street to meet up with Danny Reid from passmytest.ie, to see who was indeed the better driver of the two.
They went through the motions of a driving test and their driving skills were examined by, Danny.
They started on Molesworth Street, were brought down Dawson Street in a loop, until they reached Kildare Street, at which point they were brought back on to Molesworth Street.
In order to pass a driving test, you must get under nine strikes on your record. So, when the numbers were tallied up, one contestant came away with six strikes and the other just three.
To find out who was the over all winner of the challenge, check out the footage of Dee And Marty's driving test challenge on Morning Glory below.
Thanks to passmytest.ie we were able to give lucky listener and soon to be mum (again) Lynn Mannion twelve fresh lessons to get her driving safely!
If you're interested in learning to drive or know somebody interested, make sure to check out passmytest.ie. or take a look at their Facebook page.