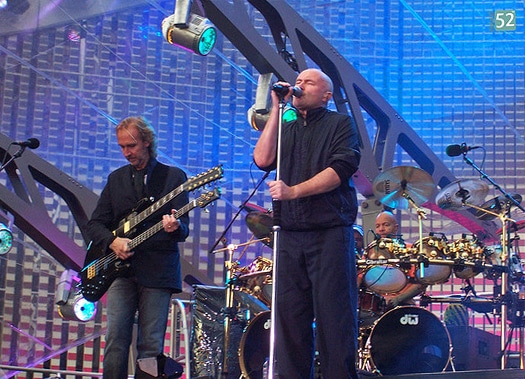 Phil Collins is 64 today! But despite fronting one of the world's most successful rock bands, the drummer can get a hard time, perhaps for some of his soppier releases through the years.
Well if you don't feel like tipping the [hi] hat to the birthday boy after the next 300 words, then I Must Be Going… Drumming since before he was at school, Phil Collins' amazing musical ear meant he could get by without learning how to read or write music properly.
After breezing through auditions he joined Genesis with Peter Gabriel as their new drummer in 1970 before taking on the role as frontman when Gabriel left to go solo five years later.
He brought Genesis from relative chart obscurity straight to top-of-the-chart mainstream success with albums like Duke, Abacab and Invisible Touch.
Proving that drumming must help develop multi-tasking skills, Phil launched a hugely successful solo career while still in Genesis and this February marks the 30th anniversary of his huge third solo record 'No Jacked Required': a no.1, selling 25 million copies all around the world (whose name came from Phil and Robert Plant being turned away from a Chicago restaurant with a strict dress code).
The tour that followed ended with Phil making rock history: performing at Live Aid in both London's Wembley Stadium and the JFK Stadium in Philadelphia thanks to the speed of Concorde.
From banging a toy drum kit at the age of five to inspiring the Cadbury gorilla to drum up our love for chocolate with "In the Air Tonight" and countless no.1 albums and awards in between, Phil Collins is one of the most successful and inspirational singer/songwriters of all time, with decades of hits, Grammy awards and acting accolades under his belt.
There's a reason you don't often see drummers as the lead in a band: it's not easy. Rumour has it despite his recent medical issues we might be seeing him behind a kit again soon, but I think for now it's fair to say: Happy Birthday, Phil Collins!
Dee Woods
Radio Nova's Morning Glory Mon-Fri 6-10am