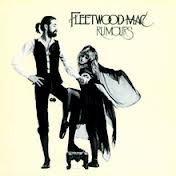 While a return of the Mc is doubtful, it's worth saying Happy 70th Birthday to Christine McVie.
The ex-Fleetwood Mac singer and keyboardist – whose silky vocals are at the forefront of hits like 'Little Lies', 'Hold Me' and 'Everywhere' – hadn't set foot on stage since 1998 when she reunited with ex-bandmate and ex-husband John McVie with Mick Fleetwood's Blues' Band in Maui earlier this year.
And although she penned many hit songs for Fleetwood Mac, including 'Don't Stop', that's exactly what she asked Mick Fleetwood to do when it came to him asking her to rejoin the group. So it's unlikely McVie will be cropping up on stage for the rest of Fleetwood Mac's current tour.
The band wrapped up their US leg last weekend and next stop is Dublin's O2 for two sold-out dates on September 20th and 21st. Word from their North American dates is that Stevie Nicks, Lindsey Buckingham, Mick Fleetwood and John McVie are as brilliant as ever; playing long sets with new music amongst monster songs from decades of great albums.
While Christine McVie has been known to attend the band's gigs since she quit, she's also described her relief at seeing her former bandmates' post-gig exhaustion, saying it vilified her decision to pack away the keyboards. But if you're one of the lucky ticket holders to either of The O2 gigs, you are guaranteed a memorable show.
And a percentage of your applause has to be reserved for the fact that ex-couple Stevie Nicks and Lindsey Buckingham will be singing songs they wrote when they were together and when they were breaking up, while bassist John McVie will be strumming away to songs his ex-wife, Christine, penned (notably 'You Make Loving Fun' which she wrote about someone new: ouch!) Not many people can even look at an ex, let alone sing loving lyrics to them. Go on the Mac!
Dee Woods presents Nova Nights Mon-Fri 7pm-12am and Sunday Lunch 12-2pm.
Follow her on Twitter: @RaDeeOh