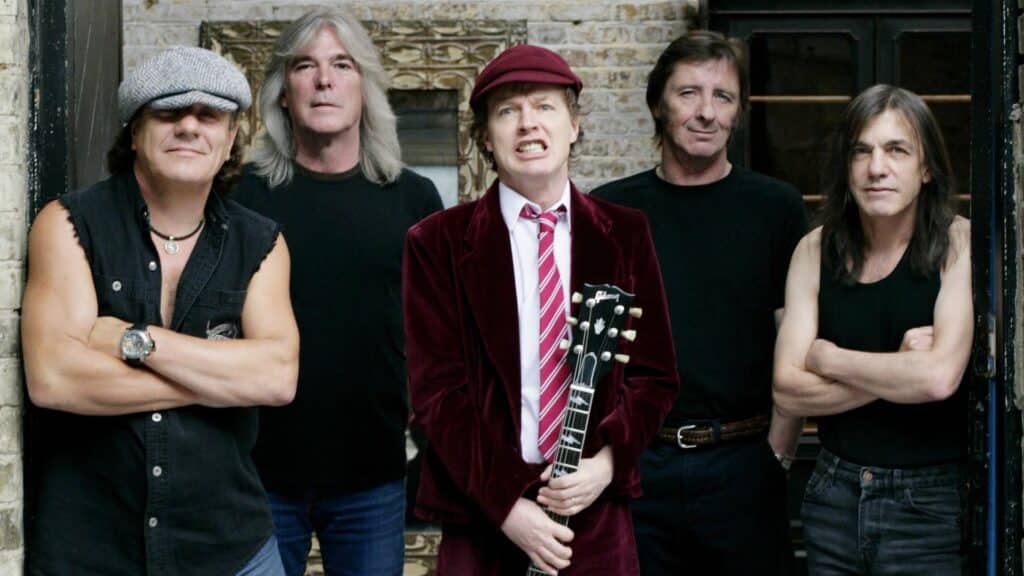 You've got to hand it to AC/DC, true to their name it seems like they can power through anything.
This is a band who were enjoying riding high with worldwide success, multi-platinum selling albums and countless tours when their lead singer, Bon Scott, died tragically at the age of 33 in February of 1980.
After considering giving up completely, they recruited new front man Brian Johnson and bounced back with one of the world's best-selling albums, Back In Black, just five months later.
The record had its 34th anniversary last week (it was released in July 25th, 1980) and to date has sold about 50 million copies. Three decades on, the [mostly] Aussie rockers once again showed their resilience earlier this year by reassuring fans they would ride on after illness forced rhythm guitarist Malcolm Young to take a step back from the band. They once sang, Let There Be Rock, and that still seems to be the AC/DC mantra to this day.
They've finished recording a new album in Vancouver with Malcolm's nephew Stevie Young filling in for his uncle – who it's hoped will be back in the fold in time for the big tour that's also planned. Earlier this week Brian Johnson gave the biggest hint yet that this will include an Irish leg, it's just a matter of when.
Johnson said the band have great memories of their O2 gig in Dublin in 2009 and always love playing to an Irish crowd. Meanwhile, fresh from topping the bill at this year's Glastonbury, Metallica's Lars Ulrich is tipping AC/DC to be next year's headliners at Worthy Farm. If you're an AC/DC fan you can also expect new music from their drummer.
Phil Rudd is releasing Head Job in a few weeks. No matter what life throws at them, this band has ensured fans are on a Highway to one Hell of a ride for the past forty years. G'wan the AC/DC!
Dee Woods
Nova Nights – Weeknights from 7pm
@RaDeeOh.