Deep Purple have announced that they will be supporting their new album, NOW What?! with a tour, in the UK,  October 2013.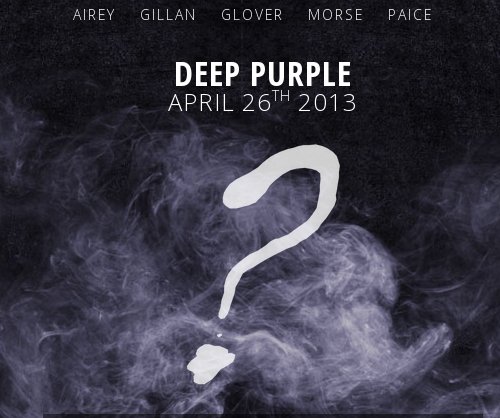 SATURDAY 12 – 02 APOLLO MANCHESTER
SUNDAY 13 – GLASGOW CLYDE AUDITORIUM
TUESDAY 15 – BIRMINGHAM NIA
WEDNESDAY 16 – LONDON ROUNDHOUSE
NOW What?! has been produced by Bob Ezrin (known for his work with Pink Floyd, Alice Cooper, Kiss and many others). The album features 11 new songs and is scheduled for release on April 26th here.
The first taste of the new record will be in the form of a double A-side single, released on March 29. Songs included will be Hell To Pay and All The Time In The World.
No word of anything on Irish shores just yet.. soon as we hear, it'll be here!