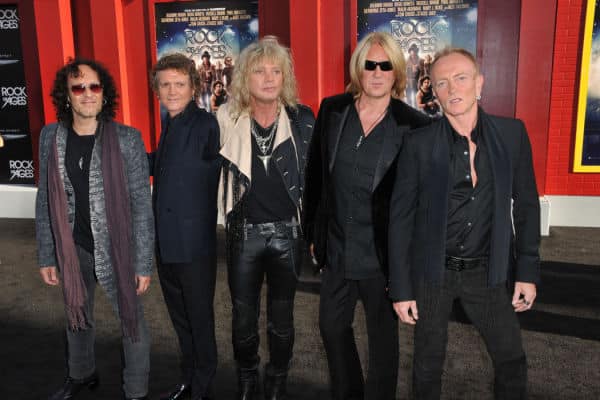 Def Leppard have launched an online video series documenting their 2023 World Tour with Motley Crue.
The series titled 'Behind The World Tour', provides fans with access to exclusive behind the scenes footage of their journey, as they support their album 'Diamond Star Halos'.
The series' opening two episodes have also been streamed, with the opening episode showing Def Leppard performing in Mexico City as part of their tour, in front of their biggest ever crowd at the venue.
Footage of the band performing in Monterray is also included.
In episode two, Def Leppard and co can be spotted performing in Colombia and Peru. The episode shows the band coping with the altitude of Bogota, meeting the first lady of Columbia and more.
'The World Tour'
Def Leppard and Motley Crue confirmed the news regarding this World Tour last October.
Their lead singer Joe Eliot released this statement.
"After finally getting back on the road and having a monumental summer tour in the US & Canada this year, we're beyond thrilled to be bringing this massive stadium tour to major cities all over the world, and kicking off Europe in Sheffield where it all started for us 45 years ago. We're looking to forward to seeing you out there, somewhere soon!", he wrote.
Motley Crue also released a statement of their own.
"We had an incredible time playing The Stadium Tour in North America this summer and we truly can't wait to take the show around the globe with The WORLD Tour in 2023. Crüeheads in Latin America and Europe: Get ready! We're coming for you next and can't wait to finally see all of you out there again next year!", they said.
Having concluded their stint in South America, Def Leppard and Motley Crue will start their European leg of the tour on May 22 in Sheffield. They will finish off this tour in Glasgow on July 6. More on this from Nova here.