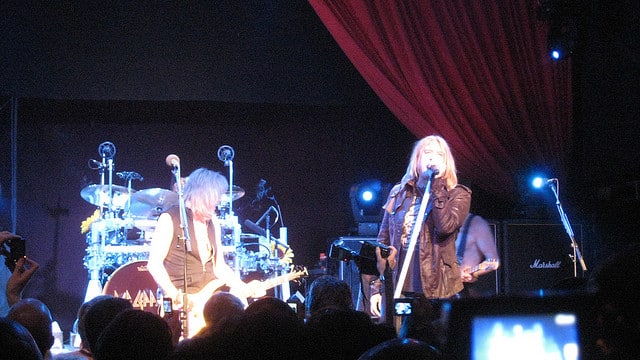 Def Leppard have recently released a new teaser for their upcoming album which is expected to release this year. It will be the band's first album since 2008's Songs From The Sparkle Lounge.
Def Leppard frontman Joe Elliot confirmed earlier this year that the album is essentially finished. Speaking of the new album Elliot said "Yeah it's finished, we're just doing simple last minute adjustment at the moment."
"The first song will be going to radio this month, the album is a total of 55 minutes and has 14 tracks on it," said Elliot. He then elaborated on this by giving more details about the album saying "It is simply called Def Leppard, because it doesn't sound like any specific era of the band."
It appears that the album is really geared toward die hard Def Leppard fans, but they will also hear other influences in there "We want fans to think, That's Leppard but it sounds a bit like Zeppelin or Queen, but you can hear AC/DC coming through," said Elliot about the sound of the album.
You can watch the teaser trailer for the new album down below.
Photo Credit: Simon