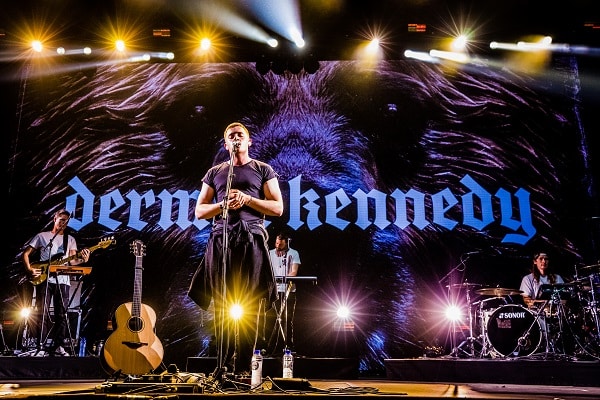 Irish singer Dermot Kennedy has been praised for his incredible charity gig on Grafton Street in Dublin by Breaking Bad star Aaron Paul.
Dermot Kennedy had thousands of fans flock to the surprise pop up gig at Bewley's Cafe on Grafton Street in Dublin. The musician took to the balcony of the café as he raised money for children's charity Barretstown last night.
The streets were filled with fans and on lookers as the Dublin music star performed music from his second album SONDER.
After posting a video of the crowd and his performance to his Instagram, Breaking Bad star Aaron Paul who played Jesse Pinkman in the show, called Dermot an "incredible man" commenting on his post.
Dermot received praise for his pop up gig from many others and said "That was something I will NEVER forget. My hometown and my heart. Once in a lifetime feeling".
If you're hoping to catch your own glimpse at Dermot Kennedy performing live, he will be touring Ireland in June 2023. Tickets are available via Ticketmaster.