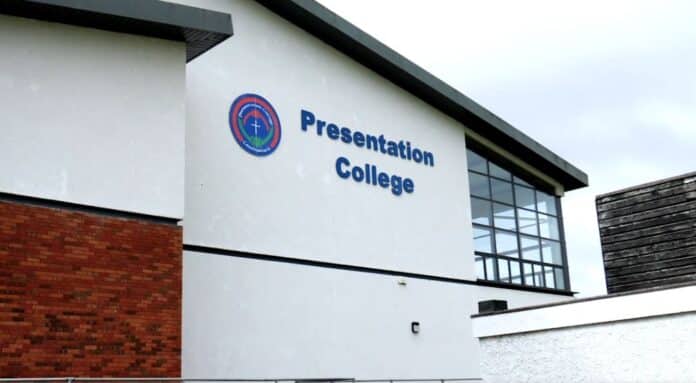 In 2020, yes it's hard to quantify such a statement, never mind believe it, but female students at a secondary school in Carlow have been told by teachers not to wear tight-fitting clothing to PE, as it is distracting for male staff!!!!!
Presentation College Carlow addressed its female student population in their respective year groups on Friday to ask them not to wear leggings or tight bottoms.
The girls were also informed by dictat not to roll up their skirts or to tighten up their jumpers and sweatshirts as this was also too revealing of their body shapes.
The older girls were warned against showing off their 'female anatomy.' The talks, delivered by each year head, left students angry and several were in tears according to the Nationalist in Carlow.
Hundreds of parents have since reacted with incandescence at such shocking and vile treatment of their children.
Many of those parents hit social media with impunity in the wake of the shocking abandoning of civility by adults against children, to register their outrage and a petition against sexism in school has since attracted thousands of signatures as parents reacted against the sexualisation of young girls by these incompetent and depraved administrators.
Boys attending the school have also shown to have more moral fibre and gumption than any male teacher and are now planning to wear leggings to school in protest at the way the female students have been treated.
Parents who have contacted the school to complain have not received a response.