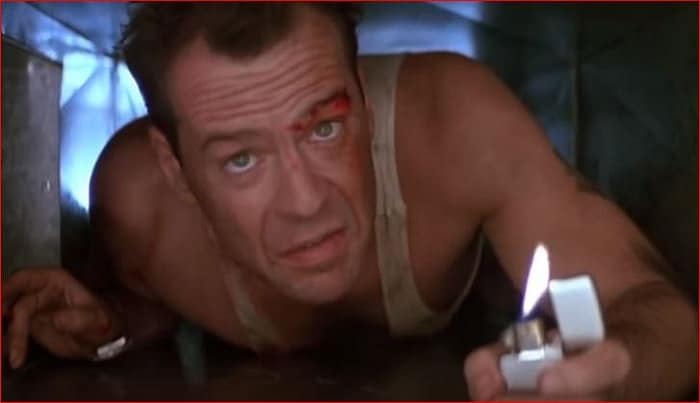 30 years after the first Die Hard film rewrote the book on action and Christmas movies, the script for the sixth Die Hard entry is in its final draft and has officially been handed in.
According to reports it was initially meant to be called Die Hard: Year One. Now the origin story has been given the snappier succinct title, McClane. Producer Lorenzo di Bonaventura revealed to Empire that they wanted to engage fans of the movie with the wayward cop's story, "You can tell our intention by the fact that the title page we handed in says, McClane. We want you to get invested in John McClane more than ever before."
The script is being described as a sequel-prequel, half of the film will follow a 20-something John McClane in 1976 during his early days in the NYPD, with the second half focused on Bruce Willis as the eternal tough cookie, 60-year-old McClane.
Di Bonaventura was asked about rumors that the younger incarnation will get more screen time, "I don't know how you do Die Hard without Bruce. The idea that he's not very significant in this movie is not accurate at all. We are gonna explore John McClane in his twenties. But just as prominent is the 60-year-old version."
The movie will be Directed by Len Wiseman, the director of 2007's Live Free or Die Hard who's returning after John Moore took the reigns for 2013's A Good Day to Die Hard.
This will be the first time the film will not include the infamous words Die Hard in the name. Whether either the young or old McClane say "Yippee ki-yay," remains to be seen.