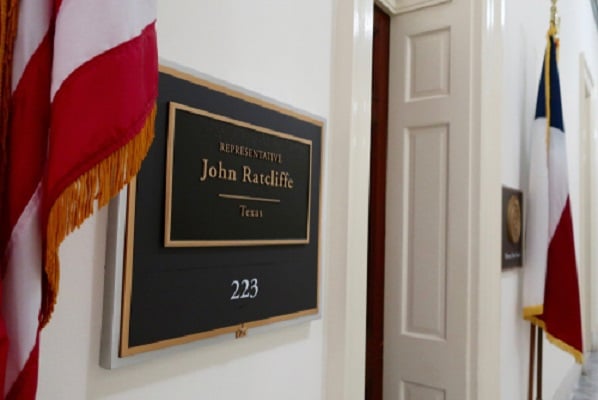 United States' top intelligence official, John Ratcliffe has accused Russia and Iran of obtaining voter's information to influence public opinion ahead of the 2020 presidential election.
John Ratcliffe, director of National Intelligence, made the announcement at a hastily arranged news conference on Wednesday.
Ratcliffe reported Russia and Iran have obtained US voting registration information and want to interfere in the 2020 presidential election.
The announcement came after Democratic voters received threatening emails, falsely claiming to be from the far-right group Proud Boys.
The email warns recipients to vote for Donald Trump in the election, or risk being a target. These are intimidating emails and had a message of "We will come after you" inside.
Reports say the voter intimidation operation used email addresses apparently obtained from state voter registration lists. These include party affiliation, home addresses and can include email addresses and phone numbers. This seems to be a widespread operation.
The email claims they would know which candidate the recipient was voting for in the November 3rd election. Early voting is currently ongoing.
Federal officials have warned about the possibility of this type of operation, with such registration lists not difficult to obtain.
FBI Director Chris Wray said the US will impose costs on any foreign countries interfering in the 2020 US election. Wray vowed to take action and ensure the integrity of the U.S. elections. He said Americans should be "confident" their votes count and added they are "not going to let our guard down".
The top election security official at the Department of Homeland Security, Christopher Krebs, tweeted on Tuesday night when reports of the emails first surfaced.
"These emails are meant to intimidate and undermine American voters' confidence in our elections," the tweet read.
In addition to the threatening emails, Ratcliffe said Iran also distributed a video, falsely suggesting voters could cast fraudulent ballots from overseas.
"These actions are desperate attempts by desperate adversaries," said Ratcliffe who believes the countries tried "to communicate false information to registered voters".
A spokesman denied Iran had sought to meddle in the US election.
"Iran has no interest in interfering in the US election and no preference for the outcome," spokesman Alireza Miryousefi said in a statement.
Foreign Ministry spokesman, Saeed Khatibzadeh told state TV that "it makes no difference for Iran who wins the U.S. election".