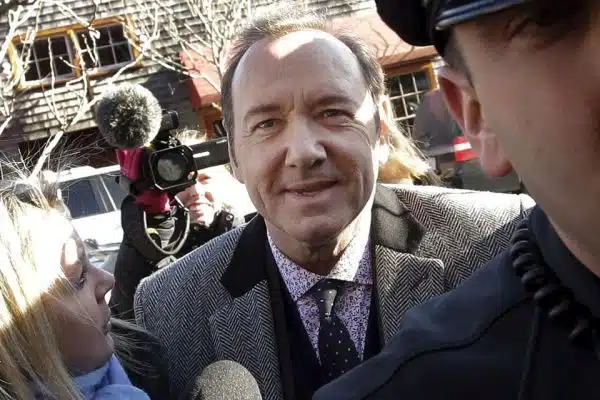 The disgraced actor Kevin Spacey has been charged with four counts of sexual assault by police in the UK.
The Crown Prosecution Service says the claims date back to between 2005 and 2013 and allegedly happened in London and Gloucestershire.
The decision to charge the 62-year-old was made following a review of evidence gathered by officers in their previous investigation into the star.
The charges follow a review of the evidence gathered by the Metropolitan Police in its investigation.
Spacey has long been investigated by authorities in Britain following over twenty allegations of sexual assault against the actor during his tenure at the Old Vic Theater in London; two of the charges stem from a March 2005 incident in London, while two more — are related to an August 2008 incident in London.
The fifth charge is connected to an April 2013 complaint in Gloucestershire.
Spacey is currently facing a lawsuit filed by Anthony Rapp, the first person to publicly accuse the actor of sexual misconduct in 2017.
Rapp first sued Spacey in September 2020, alleging that Spacey assaulted him in a Manhattan apartment after befriending him when they both worked on Broadway.
Rapp claimed a 'visibly intoxicated' Spacey picked him up, placed him on a bed, climbed on him, and made sexual advances before Rapp escaped. Spacey's denied the allegations.