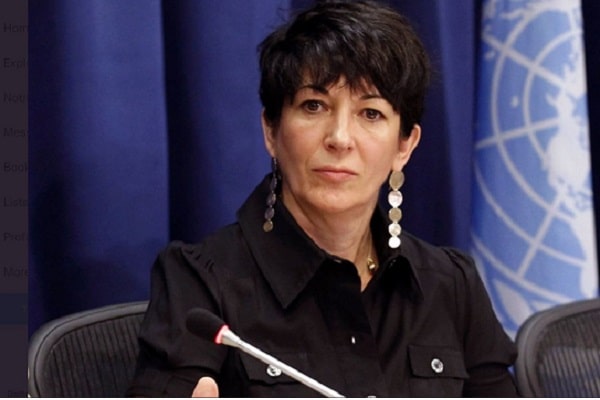 Ghislaine Maxwell has been sentenced to 20 years in prison, following years of grooming young girls to be abused by convicted offender Jeffrey Epstein. She was found guilty last December.
For decades, Maxwell lured these vulnerable teenagers for Epstein to be sexually abused at various, luxurious properties. It was also reported that Maxwell even joined in the abuse herself.
Maxwell has also been described as Epstein's "pimp" or "madam". She would groom these young girls, promising jobs and lives of luxury, before abusing them.
It has also been alleged that the disgraced socialite even introduced Prince Andrew to Epstein. Prince Andrew has been accused of sexually abusing a 17 year old Virginia Robert. He has always denied these claims.
"trial of the century" 
During the case, which has been called the "trial of the century", the jury heard how Maxwell lured girls as young as 14 years old for Epstein.
Maxwell has also been described as a "sophisticated predator who knew exactly what she was doing" by prosecutors.  They also added that she "ran the same playbook again and again and again".
Yesterday, Ghislaine Maxwell was sentenced to 20 years, followed by five years of a supervised release. She also received a $750,000 fine.
Handing down this sentence, Judge Alison Nathan added that each of Maxwell's victims would be forced to live through the "painful, horrific and lasting impact of that trauma".
"The damage done to these girls was incalculable", the judge added. "Those who engage in and facilitate sexual abuse will be held accountable by the law. Whether you are rich or powerful, nobody is above the law". 
In court, Ghislaine Maxwell also apologised to her victims, saying that she hopes that they will find "peace and finality".
"It is hard for me to address the court after listening to the pain and anguish expressed in the statements made here today", she said.
"I believe that Jeffrey Epstein was a manipulative, cunning and controlling man who lived a profoundly compartmentalised life and fooled all of those in his orbit". 
She said that Epstein "should have been here before all you", admitting: "Today is not about Epstein. It is for me to ultimately be sentenced". 
She also told her victims, "I am sorry for the pain that you experienced". 
"I hope my conviction and harsh incarceration brings you brings you closure, peace and finality". 
Maxwell "would do it again"
This apology was dismissed by several of Maxwell's victims who were present for her sentencing in court.
"Ghislaine's lack of remorse and blatant refusal to take responsibility for her crimes towards us is her final insult", one victim said. "Someone who even had a difficult or abusive father does not excuse sex trafficking of minors".
"A lack of remorse or responsibility from Ghislaine is exactly how we can tell that she doesn't think what she did was wrong". 
"The damage done to these girls was incalculable".