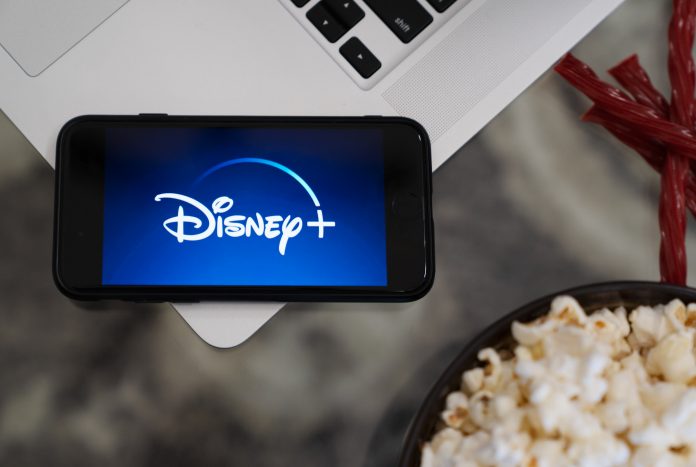 Roughly five months after its American launch, Disney+ is finally here in Ireland! With over 500 films and more than 300 TV series, Disney+ is now the dedicated streaming home for movies and shows from Disney, Pixar, Marvel, Star Wars and National Geographic , as well as over 600 episodes of The Simpsons.
At launch, Disney+ is premiering 26 original series and movies exclusively on the service. In most cases, Disney+ original series will have episode one available at launch. New episodes will be released weekly, and available on the service every Friday at 8am.
Disney+ launched in most parts of the world on November 12 2019 and registered more than 10 million sign-ups in little more than a day. In less than three months, Disney+ signed up 28.6 million subscribers and one media analyst called it "one of the greatest product launches of all time." The company has however delayed its launch in France, until April 7, because officials are worried internet traffic linked to the rollout could strain the country's networks.
WHAT DOES DISNEY+ COST AND WHAT DO I GET?
The service costs €6.99 monthly or €69.99 annually. Once you've subscribed, you'll be able to stream Disney+ in 4K with no ads on all major mobile phones and connected TV devices. You can watch on up to four devices at a time and make multiple downloads on 10 devices. You can also set up to seven different profiles including Kids Profiles to keep your younger ones safe.
WHAT ARE SOME OF THE NEW TV SHOWS ON DISNEY+?
The much anticipated Star Wars series "The Mandalorian" is set after the fall of the Empire and before the emergence of the First Order. We follow the travails of a lone gunfighter in the outer reaches of the galaxy far from the authority of the New Republic. And you will swoon at the sight of Baby Yoda!
"High School Musical: The Musical: The Series" is a 10-episode scripted series, set at the real-life East High, where the original movie was filmed. It follows a group of students as they countdown to opening night of their school's first-ever production of "High School Musical."
In "The World According to Jeff Goldblum" each episode is centred around something we all love – like sneakers or ice cream – as Jeff pulls the thread on these deceptively familiar objects and unravels a wonderful world of astonishing connections, fascinating science and history, amazing people, and a whole lot of surprising big ideas and insights.
"Forky Asks a Question" sees Forky, from Disney and Pixar's TOY STORY 4 asks the important questions about how the world works, such as: What is love? What is time? And of course, the deepest question of all, What is cheese? #
WHAT MOVIES ARE ON DISNEY+?
Disney+ hosts a gigantic library of classic Disney movies (think Snow White, Bambi, Aladdin and Mary Poppins), to Star Wars, Marvel, Pixar and Fox movies.
The biggest films to look out for include…
Frozen 2. Due to the Coronavirus crisis, Disney has announced the hit sequel to the kid's movie will be available at launch.
The Marvel Cinematic Universe. Almost all of the MCU superhero films will be available to watch, including Avengers: Endgame.
Disney+ original movies including Togo and Lady and the Tramp
20th Century Fox classics including Mrs Doubtfire.
The X-Men movies, including the acclaimed X-Men: Days of Future Past