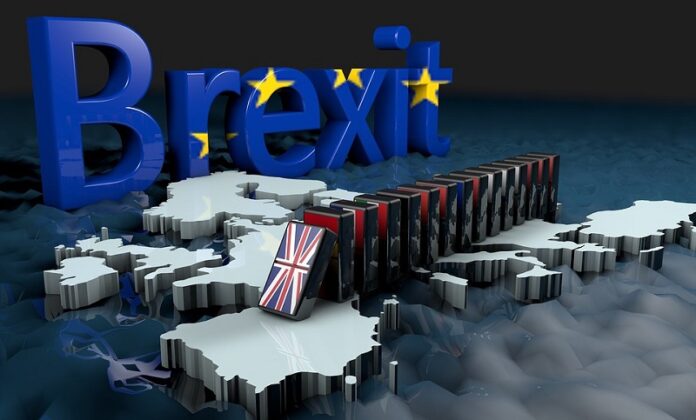 Whether a Brexit deal is agreed or not, Ireland is to face extreme disruptions at its ports, tunnels and traffic lanes according to one Brexit expert.
Mike McGrath of Arvo Procurement, who has been advising Irish business leaders on Brexit issues since the 2016 vote has warned that disruption is a guarantee.
Michel Barnier, the chief EU Brexit negotiator had said earlier this week that Brexit talks would not go pass Wednesday, meaning that today is the day for all parties to come to an agreement. However, if a deal is done, disruption will still occur.
Speaking to the Irish Examiner, McGrath said "There is no way around it, it is inevitable — an absolute guarantee, I believe. The UK is now a third country from the EU, with import and export declarations required."
"There is no way in the world that those declarations are going to be 100% correct from day one, and I don't believe any of our ports have the infrastructure ready to deal with what is coming in relation to ongoing checks and controls".
He continued "If they wanted, they could turn a blind eye and allow shipments to go uninspected, but if they are going to be enforced and every document and shipment is inspected, and every single pallet is opened and evaluated, there is going to be delays".
Earlier this month, Radio Nova reported that Irish shoppers may face a 20% rise in prices for their groceries, in the event of a no deal Brexit. This has led to some shoppers and businesses stockpiling goods.
Referencing this mass wide stockpiling, McGrath declared "There is ferocious stockpiling going on at the moment, with warehouses and storerooms bulging with imports from the UK. Naturally, that will mean a downfall in shipments in January. It will be the quietest month for pallets from the UK for 10 years."
"The UK companies have been told for a long time that Brexit is an opportunity, and a lot of them that export to Ireland have done little to prepare for it. They don't realise what is required. Some Irish companies that rely on this trade will have to pick up the import and exports declarations and the paper trails".
Meanwhile, Boris Johnson has told the House of Commons that no UK Prime Minister could accept the current terms that are being offered by the EU.
The two remain at odds over the issue of fishing. Johnson described the situation as "…and secondly they're saying that the UK should be the only country in the world not to have sovereign control over its fishing waters and I don't believe those are terms that any prime minister of this country should accept".
Johnson travels to Brussels today for last minute crunch talks with the European Commission President, Ursula von der Leyen. If the EU are to remain true to their word, they will have to finalise everything by midnight tonight or we will be faced with a no deal Brexit.
The Revenue have announced VAT changes that will take place when the Brexit transition period ends on December 31. Click here for all the information on the new changes.