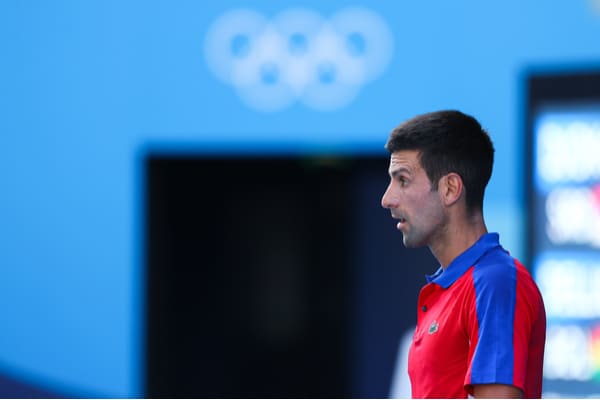 World tennis No. 1, Novak Djokovic may still be kicked out of Australia before this year's Open as the country's Border Force investigates alleged, falsified travel documents. The star faces allegations of lying when claiming he had not travelled for two weeks before landing in the country. The Serbian has also admitted to breaching isolation while in his home country during the Christmas period.
Djokovic, a 20-time Grand Slam champion, has endured a lengthy saga to gain entry into this year's competition. During the entire process, the player has faced an uphill battle to prove his eligibility and still faces an uncertain fate, despite having his visa restored in court.
His documents had been revoked on January 6th, following his arrival into Australia, due to question marks over his vaccine exemption. Djokovic is believed to have received his exemption as he tested positive for COVID-19 just last month.
In his statement, Djokovic claimed he was not aware of his positive PCR result until December 17th. However, an affidavit to the federal circuit court revealed he was "tested and diagnosed" on December 16th.
According to the Sydney Morning Herald, the Home Affairs Department are currently looking into the discrepancy, which could land Djokovic five years in prison. Further reports have said the player could face a maximum possible jail term of 12 months for providing "false or misleading information" to the government.
Djokovic was then held at a detention hotel in Carlton, Melbourne for five days as he waited to find out whether he would be allowed into the country. However, he had been released from detention on Monday, following a court ruling, with the judge insisting the decision to cancel his visa was "unreasonable".
Australia's immigration minister, Alex Hawke could still yet order that the world No. 1 be booted out of the country by re-cancelling his visa. That is with Djokovic having admitted making a false declaration on his travel forms, insisting that his agent did not make Australia fully clear of his recent travels. Despite staying masked and socially distanced, he also admits to breaking his period of isolation for an interview, two days after testing positive on December 16th.
Any further cancellation of Djokovic's visa would surely see another legal challenge from the player, and his team. It is reported that his camp still hopes for the Serb to still be eligible to play the Australian Open, which begins January 17th.
A spokesperson for Hawke said: "In line with due process, minister Hawke will thoroughly consider the matter. As the issue is ongoing, for legal reasons it is inappropriate to comment further."
One person who is certainly up for the fight is his father, Srdan Djokovic, who recently asked people to "gather on the streets" if his son is denied entry. Surely there is more to come from the ongoing saga.