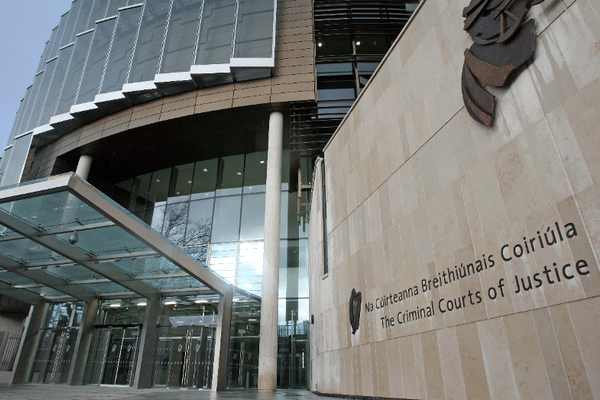 A Doctor from Dublin is due to stand trial for possession and distribution of child abuse images.
Dr Ronan Keogan from College Square, Terenure faces five charges of possessing child pornography images at his clinic. He is also facing charges of distributing this material in 2017.
Dr Keogan is also charged for an offence from March 2017, where he knowingly distributed child pornography for the purpose of distribution, publication, exportation, sale or show. These offences are contrary to Section 6 (1), and 5(1) or the child trafficking and Pornography Act 1998.
The case was brought before Dublin Circuit Criminal Court. At the case this morning, defence barrister Philip Rahm BL told the court that his client was seeking a trial date of up to four days. Judge Martin Nolan set a trial date for 8 November 2022.
Due to the need for social distancing in courtrooms, Mr Keogan who was remanded in custody, had to wait outside the courtroom while the brief matter was heard.
A no publicity order had also been previously imposed at the district court, following an application from Mr Keogan's sollictor Dara Robinson.
But following queries from media organisations, this order was lifted when the case came to the circuit court.
Dr Keogan will stand trial for these offences on 8 November 2022.
Trial At Cork Circuit Criminal Court:
This all comes after a 30 year old man was jailed for 3 years this week. He had been found guilty of filming teenage students who were staying in Ireland whilst studying in the country.
The victims of these illicit videos were aged between 13 and 16.
When passing sentence at the trial, the probation report was read out court. Judge Sean O'Donnabhain said the report indicated a strong case for reoffending.
The judge also said that the man's actions of distributing this matrial onto a seedy website, invaded the privacy of these students. He also described it as a massive breach of trust.
You can read more of that report here.