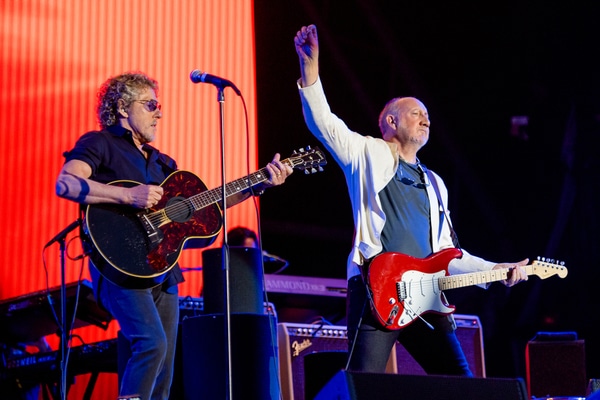 The Who's career spanning documentary is available to stream for the first time. It is called Amazing Journey: The Story Of The Who, and can be streamed via the subscription service The Coda Collection. You can also check out the trailer below.
Coda Collection also confirmed that they will release six mini documentaries to go with this film. These are called Six Mini Ones and they will also take another look at each one of the band members.
Directed by Paul Crowder and Murray Lerner, the documentary explores the band's origins right through to their present day.
It also features interviews from the Who's co-founders from Roger Daltrey and Pete Townshend. It also contains rare and unseen interviews, as well as capturing significant moments from their history.
"I Can't Explain" – A Hit For The Who
Amazing Journey also focuses on things like the band's reputation for destroying instruments on stage. It will also examine how their hit "I Can't Explain" earned them an instant record deal.
It will also explore the sudden deaths of John Entwistle and Keith Moon.
The documentary includes contributions from Noel Gallagher, Steve Jones, Eddie Vedder, The Edge and Sting.
"Power and energy"
"It's not easy to capture in film the power and energy of any rock band, especially the four characters that made up The Who", Roger Daltrey said on the film.
"The brilliance of Pete Townshends's music, and the magic that happened between Pete, John, Keith and myself. But Who fans tell me Amazing Journey does just that". 
"From the moment that Keith joined us in The Railway Hotel back in 1964 it was like a bottle of champagne being uncorked. We just clicked", he continued.
"And here we are, all these years later — we've lost our dear bandmates Keith and John, and Pete and I continue to play together and carry this story forward. Thanks to Coda for putting this show up, and enjoy this film about our journey. I'm still living it!".
Check out the trailer here.
Back in April, The Who celebrated the reissue of their album The Who Sell Out, by joining forces with Heinz, to launch limited edition 'Beanz Meanz The Who' cans of baked beans. More on that here.