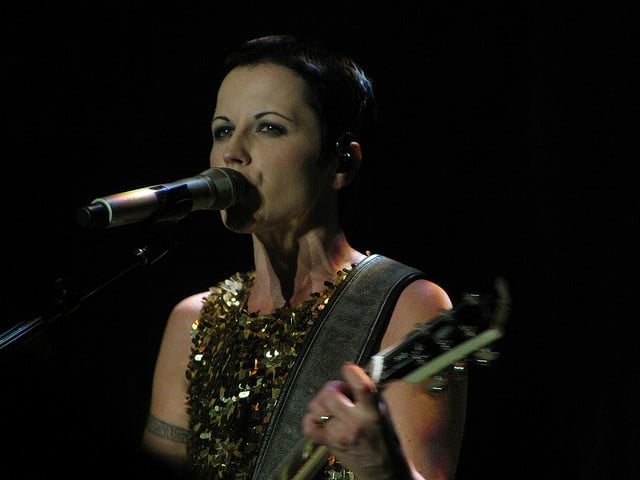 The Cranberries' singer Dolores O'Riordan is expected to discover before Christmas, if she is to be charged by gardai for her air rage incident.
The case for three separate allegations of assault is currently being mulled over by the Director of Public Prosecutions (DPP).
The garda file contains allegations that the Cranberries' frontwoman allegedly assaulted an Aer Lingus flight attendant, a garda and an airport police officer.
O'Riordan allegedly attacked the steward on a flight from New York to Shannon on Monday November 10th.
Shortly after the incident, Dolores issued an apology to the Aer Lingus attendant Carmel Coyne, who suffered injuries to her foot.
"Carmel is lovely. I know Carmel a long time from flying over and back transatlantic since I had the little wee babies in the buggies. I really like her. She knows, for a fact, that it was an accident with my metal shoes."
"And there was bad people having too much booze roaring at me. And I backed up and I stood on her foot by an accident, like a child in the playground. I'm sorry, Carmel. You know I love you and if there is any way I can help you, I'll be there for you."
The case has been described as a fairly routine investigation, meaning that the singer will most likely find out before Christmas if she is to be charged.
It's estimated that there are at least 12 witness statements, some of which allege that the musician spat at gardai in the face.
If the case goes ahead, a key part of her defence will be her mental state at the time of the airplane incident, O'Riordan has been diagnosed with bi-polar disorder and is currently under the care of a psychiatric doctor.
If found guilty, she will be convicted of a minor assault and could face a six month prison term or a fine not exceeding €1,900.