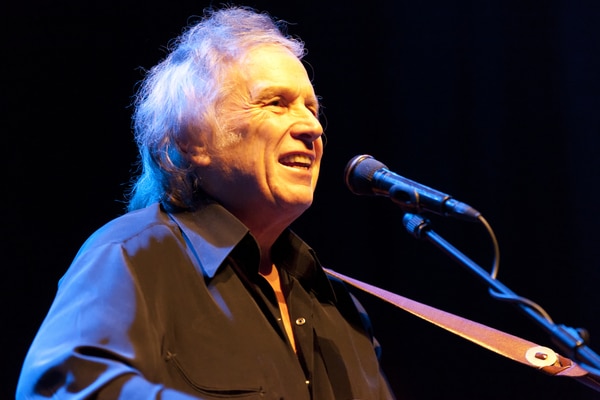 Don McLean has joined forces with boxer Tyson Fury to cover his famous hit 'American Pie'.
The track has become synominous with Fury, ever since he performed it after defeating Deontay Wilder in 2020. Fury will defend his World Heavyweight Title belt against Dillian Whyte on April 23.
This latest cover sees McLean sing the verses for 'American Pie'.
The cover also perfectly articulates Fury's comeback story, including a compilation of clips from the boxer's career which flash up.
Tyson Fury also joins McLean in singing along to the track. You can check this out for youselves below.
https://www.youtube.com/watch?v=n7SUiaBe5LM
Along with Fury's success in the ring, this cover also celebrates the 50th anniversary of 'American Pie', both the single and album.
McLean will also embark on a UK and European Tour in September 2022.
'American Pie'
Back in March, it was also confirmed that McLean's hit 'American Pie' would be turned into a children's book.
"As 'American Pie' celebrates 50 years, I'm very happy to have a children's book based on the premise of the song", the singer said himself.
"Everyone has a different interpretation of it. Releasing this fable brings another perspective to the lyrics, along with some backstory for when I wrote it. I hope every child gets to imagine in their own mind what 'American Pie' means to them and know that dreams can become reality".
Last October marked 50 years since 'American Pie' first hit the charts in 1971. More on this report from Nova here.
Last October was a big moment for Tyson Fury too. Following his victory over Deontay Wilder in Las Vegas' MGM Grand Arena, Fury danced on stage with DJ Steve Aoki to hundreds of fans.
Fury can also be heard praising his "favourite DJ" on stage at Hakkasan nightclub. Aoki was on the DJ decks for the afterparty in Hakkasan. Steve Aoki also served as DJ when Fury beat Wilder back in February 2020.