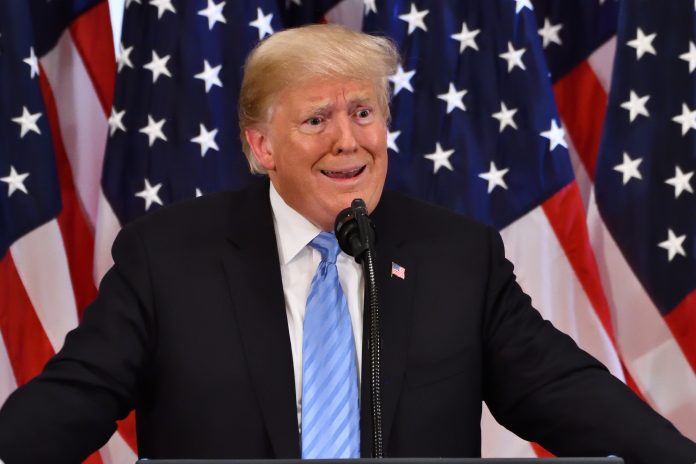 According to sources close to the President, Donald Trump could be set for a staggering $100 million book and TV deal.
The New York post quoted a "source familiar with the President" earlier this week who claimed that Trump was "being bombarded with book and TV deals that could be worth a staggering $100 million".
Despite losing the presidential election, the reported Trump deal would dwarf all previous deals secured by former Presidents. Barack and Michelle Obama's book deal with Penguin Random House was worth an estimated $60 million dollars. George W. Bush earned $10 million from his 2010 book, 'Decision Points'. Bill Clinton received $15 million for his 2004 memoir.
The source for the New York post went on to admit that Trump is being courted by far-right TV outlets and "book and TV deals are plan-B if he doesn't win the vote war. Translate 70 million votes into viewers and record book sales. All the anti-Trump books have made big bucks, so this from the Donald is a sure fire hit."
In terms of a publisher, the source said "One publisher to watch is Simon & Schuster. They published (Trump's) last book. CEO Jonathan Karp published several of his books there, and at Random House, and went to Trump's wedding to Melania." Trump's most recent book, 'Crippled America' was released by Simon & Schuster's conservative Threshold Editions.
Trump's 1987 memoir entitled 'The Art of the Deal' was ghostwritten by Tony Schwartz. Trump has claimed before "I know words, I have the best words", despite this, Schwartz believes Trump has never read a "book straight through in his adult life". Donald's love for the bible, yet his inability to name a single passage would back up Schwartz's claim.
Joe Biden has been declared the winner and President-Elect and has already spoken with world leaders including Taoiseach Michéal Martin. With the race over and the Trump campaign yet to publish any evidence of fraud in the election, it looks like Trump could be a TV personality yet again.