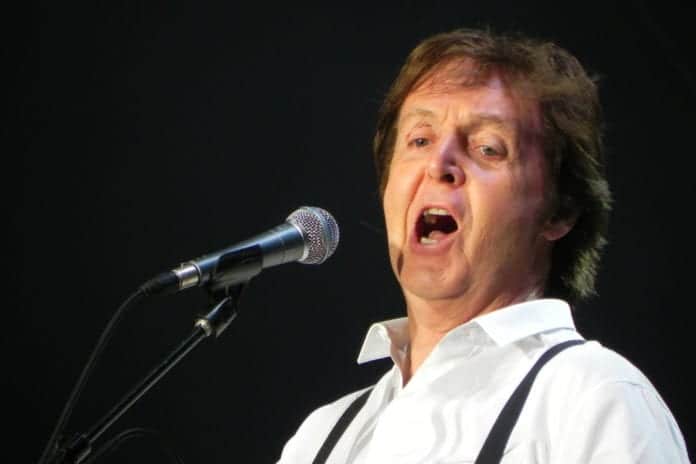 Paul McCartney is set to release a song inspired by Donald Trump's rise to the US Presidency, which is due for release later this year.
McCartney was in Liverpool recently to speak to students at the Liverpool Institute of Performing Arts (LIPA) about what he expects from session musicians, to what he wants from a producer. During the Q&A, McCartney also touched on his songwriting and while the musician has not been the most outspoken political artist throughout his career, McCartney said that "sometimes the situation in the world is so crazy that you've got to address it."
McCartney didn't give any more hints as to what the track would be about, however, while speaking about Trump to the Daily Telegraph earlier this month, the Beatles musician said "He's unleashed the ugly side of America. People feel like they have got a free pass to be, if not violent, at least antagonistic towards people of a different colour or a different race" adding, "I think we all thought we'd got past that a long time ago."
Details of the musician's upcoming album have been kept under wraps, however we do know that he has been working with producer Greg Kurstin.
Meanwhile McCartney, who is set to be on the road up until October this year, also collaborated with Ringo Starr on his recent album, 'Give Me Love'.
*Written by Orla O' Connor
Photo Credit: darioferrini