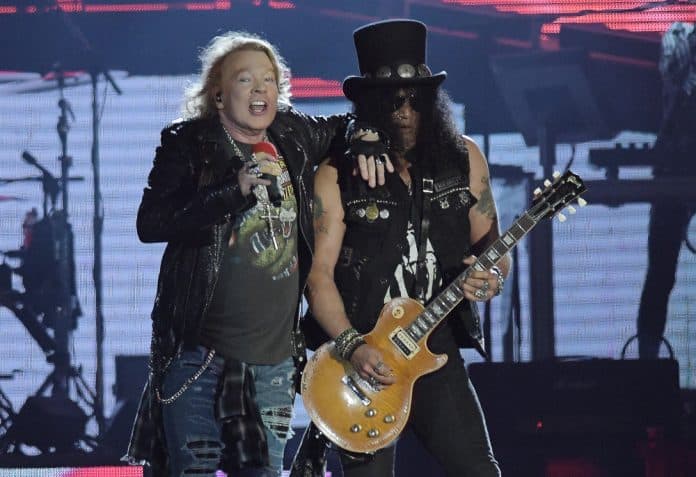 A new book from former White House Press Secretary Sarah Huckabee Sanders reveals that US President Donald Trump considers Guns N'Roses November Rain "the great music video of all time."
In her new book,  Speaking for Myself: Faith, Freedom, and the Fight of Our Lives, Sanders wrote about meeting Trump in the Oval office with former White House Communications Director Hope Hicks.
She wrote: "The president told Hope and me in the Oval he wanted the classic Guns N' Roses song 'November Rain' added to his rally playlist. He told us it was the 'greatest music video of all time,' and made us watch it to prove his point, even though neither of us had disagreed."
In recent months several high profile artists have condemned Trump for playing their music at his rallies including The Rolling Stones, Neil Young and most recently John Fogerty.