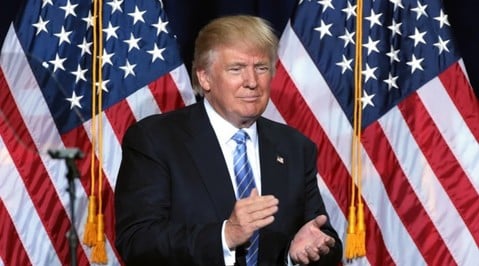 Donald Trump's former campaign manager Paul Manafort has been charged with 12 offences including "conspiracy against the United States" as part of the investigation into collusion with Russia.
Special Counsel Robert Mueller also says Mr Manafort laundered more than 18 million dollars to buy properties and services, in addition to tax and foreign lobbying charges.
Manafort's associate Rick Gates is also charged with similar offences, and the pair handed themselves into the FBI earlier this afternoon.
They are the first people to be arrested as part of the investigation into alleged collusion between the Trump campaign and Russia.
The indictment filed in federal court in Washington alleges that they moved money through hidden bank accounts in Cyprus, St Vincent and the Grenadines and the Seychelles. In total, more than 75 million dollars (£57 million) flowed through the offshore accounts.
Manafort (68) was fired as Mr Trump's campaign chairman in August after word surfaced that he had orchestrated a covert lobbying operation on behalf of pro-Russian interests in Ukraine.
Manafort and Gates surrendered to federal authorities, and are expected in court to face the charges.
President Trump has tweeted to say there is "no collusion".