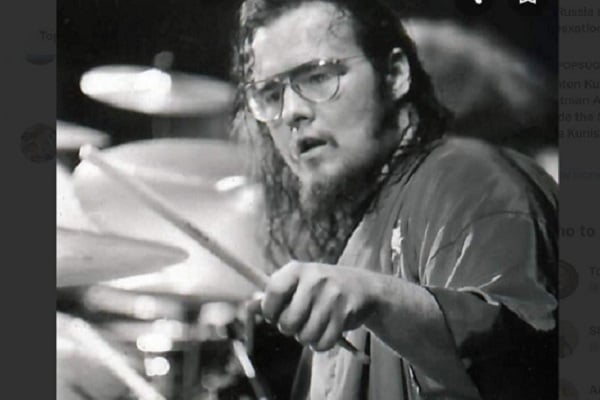 The Doobie Brothers paid tribute to their drummer and co founder John Hartman, who died over the weekend aged 72.
The band were founded by Hartman and singer, songwriter, and guitarist Tom Johnston at a meeting in California in 1970. They were soon joined by bassist Dave Shogren and singer/guitarist Patrick Simmons.
Hartman would stay with the band from 1970 to 1979, before briefly returning for a five year spell from 1987 to 1992.
During Hartman's first spell with the band, the Doobie Brothers released several Classic Rock hits, including 'Listen To The Music', 'Black Water', 'China Grove', 'Jesus Is Just Alright', 'Takin To The Streets', among others.
Two years ago, John Hartman, along with surviving members of the Doobie Brothers, including Patrick Johnston and Michael McDonald were inducted into the Rock and Roll Hall of Fame.
"Little John"
Taking to social media, the Doobie Brothers paid a moving tribute to John Hartman.
"Today we are thinking of John Hartman, or 'Little John' to us", the band wrote.
"John was a wild spirit, great drummer and showman during his time with the Doobies", they continued. "He was a close friend for many years, and an intricate part of the band's personality!". 
"We send our condolences to all his loved ones at this difficult time". 
They signed the message of with, "Rest in peace John".
— The Doobie Brothers (@TheDoobieBros) September 22, 2022
The sad news regarding the death of co founder John Hartman comes just months after the Doobie Brothers also took to the stage for their 50th anniversary tour.
"I'm kind of excited about it because we're making some adjustments as we go. (Keyboardist) Bill Payne won't be with us (next year) because of his commitments with Little Feat, and nobody is sadder than me about that", Michael McDonald said ahead of the tour.
"So I'm readjusting my keyboard position. (Vegas) will be fun, anyway, but it's also a chance to get a jump on whatever changes I need to bring to the summer dates". More on this report from here.