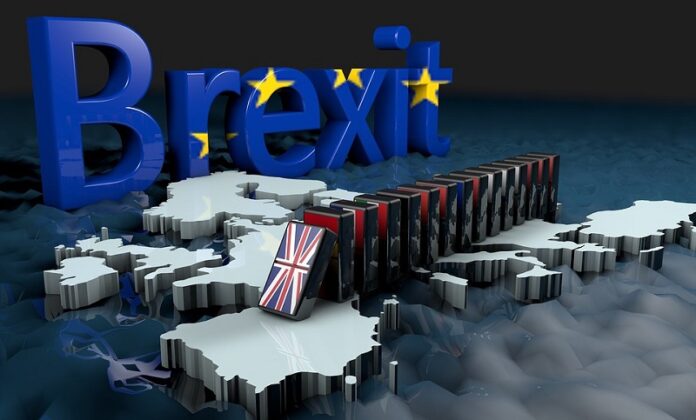 Parcel courier DPD are pausing deliveries from the UK to Ireland and Europe until Wednesday of next week due to changes caused by Brexit.
In a statement DPD acknowledged that since the UK has left the single market and customs union, it has posed "significant challenges" to the way they operate.
"It has now become evident that we have an increased burden with the new, more complex processes, and additional customs data we require from you for your parcels destined to Europe. This has placed extra pressure on our turnaround and transit times."
"We are seeing up to 20% of parcels having incorrect or incomplete data attached, these will have to be returned to you so that the required data can be provided."
"In addition to this we are seeing delays and congestion at UK ports and more rigid requirements for channel crossings."
DPD UK said that the pausing of services will allow them to "validate the data we have in our system, reduce the delay and give you the opportunity to give us the correct data we need in order that we can export, from next week, successfully."
It also added that in the future, any parcels with the wrong information will be sent back to the sender. "We are very keen to avoid this and ask that you give this matter immediate attention", the company added.
An update from DPD is expected on Tuesday 12 January.
This is just the latest in a long line of problems Europe has faced since the UK left the EU.
Shelves in Marks and Spencer's stores in France and Czechia have been empty for a prolonged period of time as the new changes as a result of Brexit have posed significant challenges for the supermarket and left consumers frustrated. Even stores in Ireland and Northern Ireland have seen shortages.
12 Stena Line ferries between the 8 and 12 of January have been cancelled due to travel restrictions and Brexit changes. The sailings from Rosslare to Fishguard and Holyhead to Dublin are the ones that have been impacted.
Trade Director for the Irish Sea Paul Grant said "Stena Line is currently reviewing its sailings and schedules on Irish Sea routes as a result of Irish travel restrictions and the decline in freight volumes during the first week of Brexit. Problems in the supply chain have resulted in a significant fall off in freight volumes this week at our Holyhead and Fishguard ports."