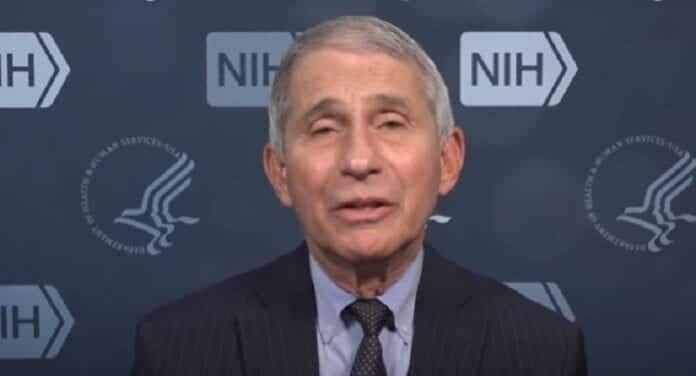 Dr Anthony Fauci has warned that Americans will still need to wear face masks in 2022 to protect themselves from Covid-19.
The stark warning will disappoint many but should be expected. Experts have said face masks offer protection from the Coronavirus.
It will not be surprising to see a similar warning be made in Ireland and across Europe.
Speaking to CNN, Dr Fauci was asked on the possibility of Americans wearing face masks in 2022 and he said:
"You know, I think it is possible that that's the case and, again, it really depends on what you mean by normality."
America is the worst hit country during the pandemic. The death toll is nearing 500,000 and cases are approaching 30 million.
However, Dr Fauci believes that some sort of normality will return by the end of the year.
"As we get into the fall and the winter, by the end of the year, I agree with (President Joe Biden) completely that we will be approaching a degree of normality."
Dr Fauci is the leading disease expert in America and his advice applies to every country, not just America.
In the early 2000s, the SARS outbreak in Asia led to many people wearing face masks on public transport. Since then, it has become the norm in Asia.
This policy is said to be one of the factors that contributed to Vietnam, Taiwan and others in Asia dealing with the pandemic better than those in the west.
It is possible that face masks will be needed more frequently in the future as there is a chance that a future mutation of Covid-19 could render the vaccines ineffective and certain social distancing measures could be reintroduced.
Experts do believe that the current pandemic is not the big one and are expecting worse ones in the future. You can check out our report on it here.
According to Ireland's Covid-19 hub, the latest figures indicate that a total of 340,704 vaccines have been administered.
214,384 first doses of the vaccine have been given while 126,320 people have received their second jab.
Progress is being made but at a slow level. The Government will be announcing their new living with Covid plan tomorrow and it will outline when the current restrictions will end.
Also included in the new plan, will be more clarity on the vaccine as it has been suggested the priority list may change to allow people with underlying health conditions be moved up the list.
The Government are still hopeful that all adults will be vaccinated by September and a return to normality could be seen in the Autumn.