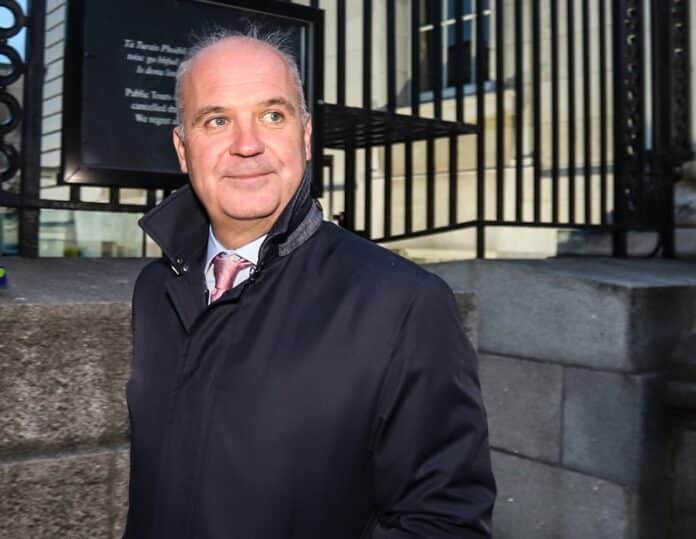 Dr Tony Holohan has urged the Irish public to take caution as Covid numbers increase due to more social activity.
Funerals, Christmas parties and the workplace are believed to be the main factors in the recent upsurge in Covid cases.
"We are now getting reports of outbreaks in social settings including workplace settings, Christmas parties and funerals" said Dr Tony Holohan.
He continued "I cannot stress enough how important it is to limit your interactions now. The consequences of not doing so will be exponential growth in January, a substantial increase in hospitalisations and risk to life." 
Speaking to RTÉ this morning, the Chief Medical Officer suggested that people have a "home based" Christmas this year.
There are also fears that a new wave could prove fatal to the elder generation as more families will be socialising with each other whereas in the second wave, the elderly were more protected.
The warning comes as Taoiseach Micheál Martin said that the hospitality sector will shut down again before the end of the year. He has confirmed that "Level 3 plus" restrictions will come in before the initial date of January 6.
An Taoiseach said "We want to give people a meaningful Christmas, that will happen and I think from mental wellbeing purposes, and just families meeting, that's important, but people need to mind themselves, people need to really do the essentials in terms of wearing masks and so on."
Tánaiste Leo Varadkar also backed up these claims earlier on in the week when he appeared on Prime Time.
"The kind of restrictions we would be thinking about imposing at a point between Christmas and New Year's would be restrictions on hospitality – essentially closing hospitality again – and limiting visits to one household visiting another household, but not a total ban on all household visits."
Yesterday, Ireland reported 484 new cases and three deaths due to Covid-19.
The number of people in hospital is 200, with 31 of the patients in intensive care while the 14-day incidence rate of the virus per 100,000 of the population is 94.2.
Dr Tony Holohan also reported that the five day moving average is 387 per day and that the virus is spreading throughout the country in all age groups.
Click here for the latest information on Covid-19 from the Government.