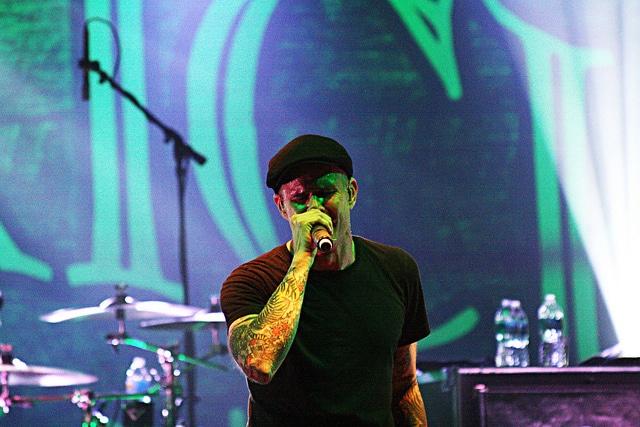 The American punk-rock band Dropkick Murphys are coming to Dublin for a special St Patrick's Day concert.
The Massachusetts lads have announced their Celtic Punk Invasion Tour of the Ireland, UK and Europe.
The group will not only be playing one show on March 17th, they will be playing two shows on Paddy's Day.
Dropkick Murphys are best known for their song 'I'm Shipping Up To Boston' taken from their 2005 LP The Warrior's Code.
The track featured in the 2006 Academy Award winning Boston crime film 'The Departed' and is the group's only platinum selling single and remains one thier best-known tunes.
The Celtic punk and Irish folk performers will be performing in Ireland on St. Patrick's Day for the first time. They are well known for their loud, eventful and energetic live shows.
The two gigs will be at Vicar Street and will feature an early evening and late night performance from Dropkick Murphys.
On their website the band says that there is "a major announcement for US fans wishing to travel with the band for the St Patrick's Day Shows in Dublin will be coming soon."
Listen to 'I'm Shippin' Up To Boston' by Dropkick Murphys below.
Tickets for the March dates go on sale October 24th and 25th, depending on the date.
Dropkick Murphys Celtic punk invasion tour dates:
March 17    (day) Dublin, Ireland         Vicar Street
March 17    (night) Dublin, Ireland      Vicar Street
March 18    Glasgow, Scotland              Barrowlands
March 19    Manchester, UK                  Academy
March 20   Nottingham, UK                  O2 Academy Leeds
March 21    London, UK O2                   O2 Academy Brixton
March 22   Birmingham, UK                 O2 Academy