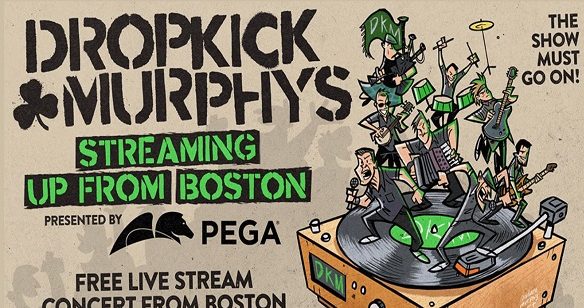 In light of the current spate of postponements and cancelled live shows, the Dropkick Murphys have announced that they are performing a live stream of their annual St. Patrick's Day show, from Boston today.
You can check the Celtic punk rockers at 7 p.m. EST or 23.00 GMT on YouTube, Instagram and Facebook Live. The concert will be free to watch and all the links are below. The band said in a statement via CBS:
"We hope you and your families are doing well during this trying time…For the first time in 24 years, we are not playing on St. Patrick's Day weekend. The current world situation is the ONLY thing that would ever stop us from doing so…"
"So we came up with an idea we're going to pull off this Tuesday – the night of St. Patrick's Day…We're going to bring a DKM LIVESTREAM CONCERT to EVERYONE – ALL OVER THE WORLD!!", the band said on their website.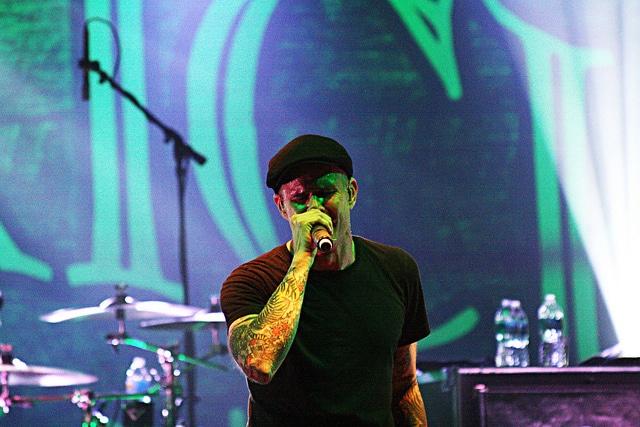 The rockers have revealed it will full show with surprise special guests. The band are naming the show "Streaming Up From Boston," a play on their classic anthem.
WATCH IT LIVE ON ANY OF THE ACCOUNTS BELOW

Twitter.com/DropkickMurphys
Their normal Boston St. Patrick's Day shows have been rescheduled to Sept. 11, 12 and 13 due to the Covid-19 pandemic.