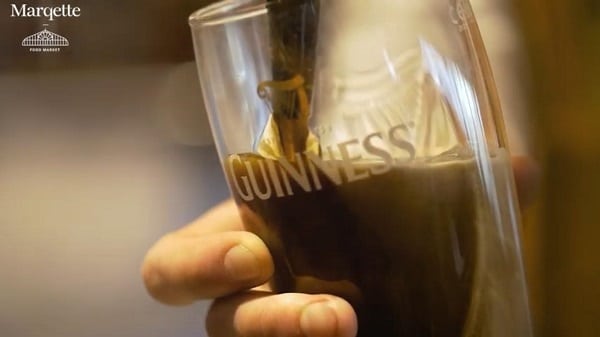 A group of lads purchased flight tickets in order to drink at the bar in Dublin Airport, posting pictures online.
Dublin Airport issued a statement referring to the group claiming they bought cheap flights to drink in the bar. The post was shared by one man after making flight bookings with his friends, with no intention of going anywhere.
The airport is an essential service. There, restaurants and cafes can stay open and serve alcohol once they adhere to the €9 meal rule.
Dublin Airport issued a statement, convicting the people in question, revealing that such activities could lead to appearances in court.
The statement explains that Dublin Airport provides food and drink for the very small number of people travelling.
It also explains that everyone who buys alcohol, also buys an extensive meal at a price of €9.
Dublin Airport claim people may face a court appearance
They also claim that people who violate these statutes may also find themselves appearing in court.
"If, as is claimed, four people went through security with no intention of traveling, but instead used this food and drink service, it would appear to be a violation of the airport's rules which it says : "A person may not be involved in any activity that endangers or impairs the proper operation of an airport."
The spokesman states there is no evidence that this activity occurs in any other event than that social media post.
"We have no evidence that such activities are taking place, other than a single post on a specific Facebook page.
"If, as is claimed, four people were involved in this activity and had booked flights for €9.99 each, each would have had to buy a €9 meal.
"Therefore, the group would have had to spend €75.96 plus travel expenses to and from Dublin Airport before buying a single alcoholic drink."