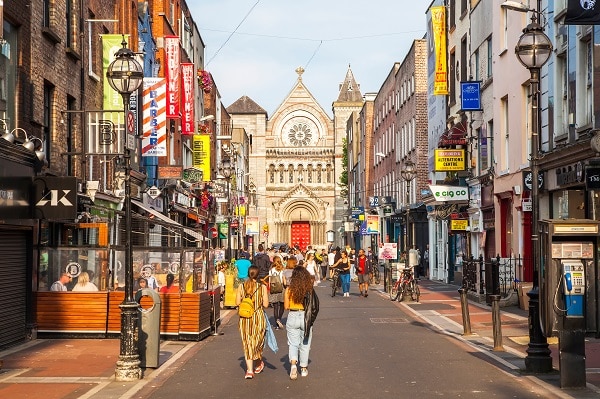 Campaigners in favour of opening more Dublin streets to pedestrians, say it will make public spaces cleaner and help cut pollution.
It follows reports cars are to be banned as part of a trial on Drury Street and South William Street.
City councillors have long called for more streets in the capital to be pedestrianised but it's been slow to happen.
Clare Grennan from the Irish Design Shop on Drury Street believes banning cars would make the area more accessible.
Some businesses have raised concerns about the impact on deliveries, while the Irish Parking Association says the move is anti-motorist.
Ronan Rogerson – one of the owners of the Drury Buildings – says people will still be able to get into the car parks on Drury Street.
Green Party TD Neasa Hourigan was among a group of protestors that shut off South William Street to traffic last summer. She argues that we need to reduce the amount of car pollution present on our streets.
Despite reports of a trial later this year – the city council says it currently doesn't have any firm plans to pedestrianise the two streets.