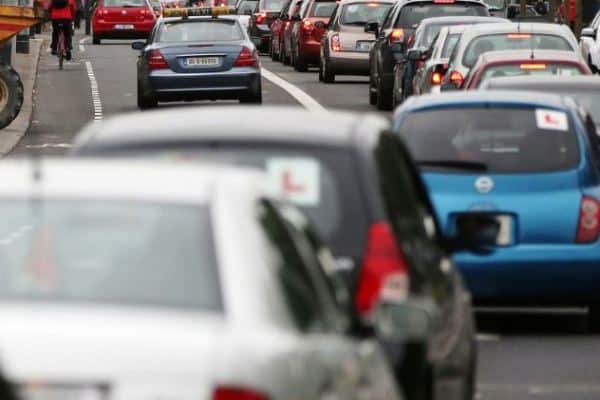 Commuters spent almost 250 hours stuck in cars travelling at less than 10km per hour last year, according to research from motor data company Inrix.
The study has found that Dublin is the third worst city in the world for drivers.
Last year motorists in Dublin spent almost 250 hours stuck in traffic
Commuters spent a total of 246 hours, or more than 10 full days, in their cars in 2018.
The research also found that drivers in the capital travelled at the slowest city centre speeds with the average of just 9.6 kilometres per hour at peak times.
In international comparisons, the Colombian capital Bogotá is the city with the highest losses in terms of traffic – with drivers stuck in their cars for a total of 272 hours a year.
This is followed by Rome, Dublin and Paris – while London, Mexico City and Moscow also have less congestion than the Irish capital.
However the capital has also been named one of the most liveable cities in the world for Europeans.
It's made it onto ECA International's top ten list – with the help of improved infrastructure, personal safety and healthcare.