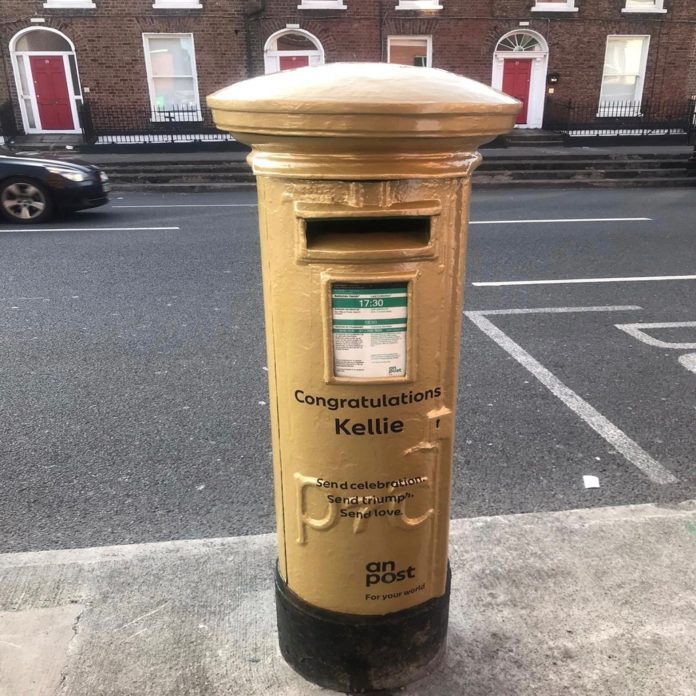 An Post has gone for Gold in honour of Olympic Gold medal winner Kellie Harrington and her home community at Portland Row, Dublin 1.
The post box, just a short distance from the family home of Ireland's boxing heroine and outside the local Summerhill post office has been transformed from Green into Gold in tribute.
Bringing a little bit of Tokyo Gold to Dublin's currently most famous streets.