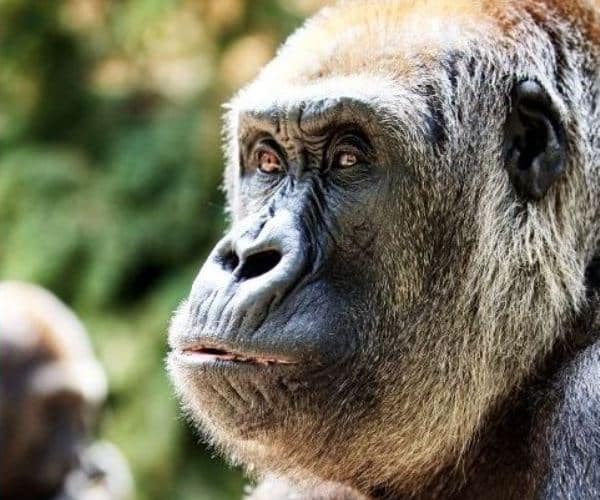 Dublin Zoo says it's 'extremely saddened' by the death of one of its gorillas. The female western lowland gorilla, 35-year-old Lena died last month having been with the zoo since 1988.
During those years, she gave birth seven times with partner Harry the silverback, who died in 2016. Lena fell ill last month, but despite intensive care, died on August 10th from an unknown illness.
Dublin Zoo has just revealed details in its latest newsletter, describing the "unexpected loss" as "very upsetting".  Zoo Director, Leo Oosterweghel said:
"The unexpected loss of our ageing, female western lowland gorilla Lena was very upsetting".

"She was 35 years old and had given birth seven times since arriving at Dublin Zoo".
It has been two years since Dublin Zoo's beloved Harry, known as 'the silverback' leader of the gorilla troop, died after a short illness in 2016.
Earlier this year, nine-year-old male gorilla Bangui joined the troop in Dublin from La Palmyre Zoo in France.
Bangui is expected to become the alpha-male of the western lowland troop in Dublin Zoo – and will transform into the silverback.
Western lowland gorillas are considered critically endangered by the International Union for Conservation of Nature and Natural Resources Red List of Threatened Species.
Gorillas living in the wild are expected to fall by over 80 per cent between 1980 and 2046 with commercial hunting and the Ebola virus named as two main threats.