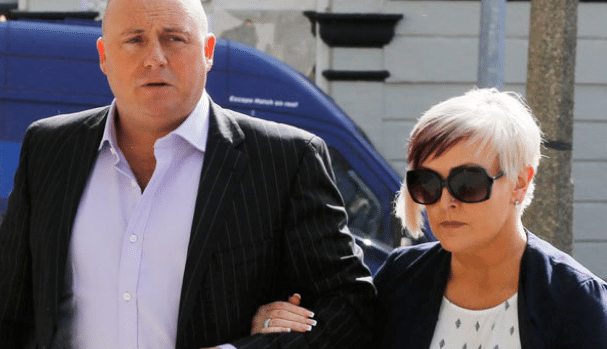 The Court of Appeal has reserved its judgement in an appeal taken by David Mahon over the severity of his seven year sentence for killing his stepson.
Dubliner David Mahon must wait to hear the outcome of an appeal against a seven-year sentence for killing his partner's son.
Mr. Mahon (46) had pleaded not guilty to the murder of Dean Fitzpatrick (23), the older brother of missing teenager Amy, on May 26, 2013.
Mr. Mahon of Ongar Village in Clonsilla in Dublin has spent almost a year and a half in prison after being found guilty of Dean Fitzpatrick's manslaughter.
A Central Criminal Court jury found Mahon not guilty of murder but guilty of manslaughter and he was sentenced to seven years imprisonment by Ms Justice Margaret Heneghan on June 13, 2016.
Dean Fitzpatrick died from a stab wound to the body inflicted outside David Mahon's apartment on May 25th 2013.
His trial heard they were arguing about a stolen water bottle.
Mr. Mahon, who's married to Dean's mother Audrey, claimed his stepson pulled a knife on him.
He told Gardaí he disarmed him and claimed he must have walked into it when he produced it later to illustrate a point.
In opening the appeal today, his barrister Sean Guerin accused the judge of wrongly assessing his client's level of culpability for sentencing.
He also criticised her for the way she assessed some of the aggravating factors.
The disposal of the knife afterwards for example was described as "significant", but he doesn't feel that was the case and said the prosecution could have easily found a matching knife for experts to examine.
The court has reserved its judgement to a later date.